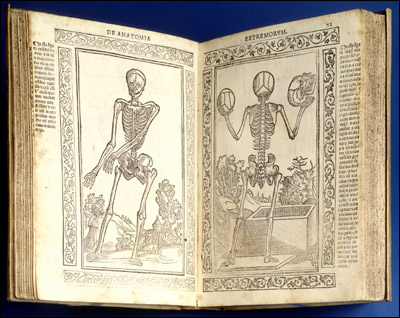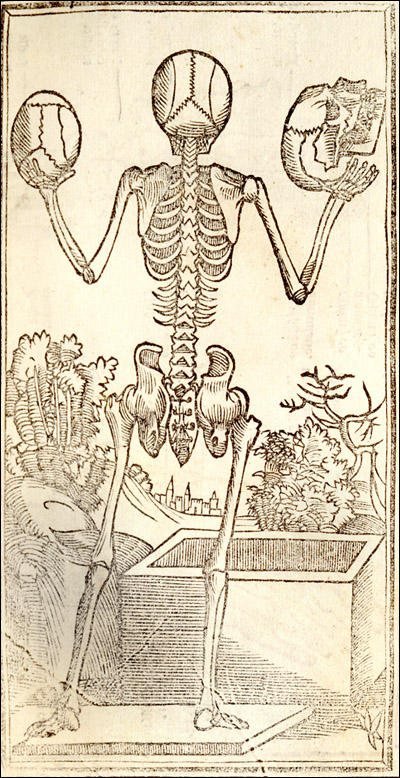 Click on the artwork above for a higher resolution images.
(loading time is long for slow connections)
Isagogae breves per lucidae ac uberrimae in Anatomiam human corporis...
Bologna, 1523. Woodcut. National Library of Medicine.
Jacopo Berengario da Carpi
(ca.1460-ca.1530)
[anatomist]
Berengario, who is said to have dissected hundreds of bodies, here presents and comments on the anatomy of Galen (ca. 130–ca. 200 A.D.), Mondino de'Liuzzi (d. 1326) and others. The crude, anatomically inaccurate illustrations borrow liberally from medieval death iconography.
< Previous Image | Next Image >
Complete Gallery of Images
To see more images by this author, visit Historical Anatomies on the Web.