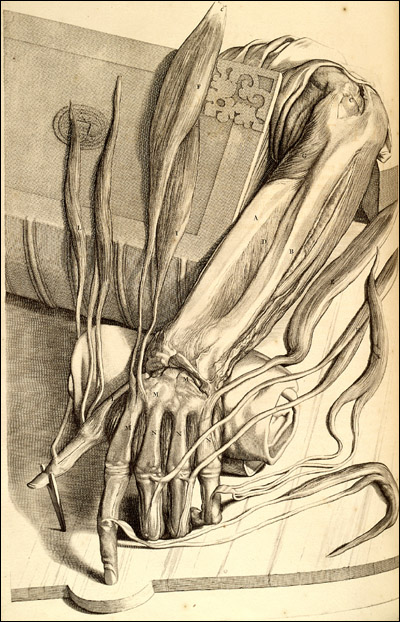 Click on the artwork above for a higher resolution images.
(loading time is long for slow connections)
Ontleding des menschelyken lichaams...
Amsterdam, 1690. Copperplate engraving with etching. National Library of Medicine.
Govard Bidloo
(1649-1713)
[anatomist];
Gérard de Lairesse
(1640-1711)
[artist]
Bidloo's realistic anatomy has affinities to trompe l'oeil and still-life, two popular genres of 17th-century Netherlandish painting that often featured bones and other symbols of death.
< Previous Image | Next Image >
Complete Gallery of Images
To see more images from this book, visit Historical Anatomies on the Web
To view the entire book, visit Digital Collections