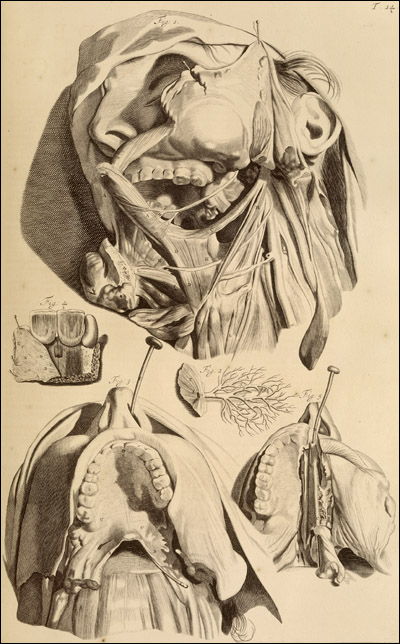 Click on the artwork above for a higher resolution images.
(loading time is long for slow connections)
Ontleding des menschelyken lichaams...
Amsterdam, 1690. Copperplate engraving with etching. National Library of Medicine
Govard Bidloo
(1649-1713)
[anatomist]
Gérard de Lairesse
(1640-1711)
[artist]
The mutilation of the dissected face, and depiction of the nails and pins that serve as prosthetic aids to anatomical study, demonstrate Bidloo's unsparing anatomical realism.