Digital Gallery
George Washington
The history, diagnosis, and treatment of edematous laryngitis, Louisville, 1850.
Author/Artist: Bartlett MD, Elisha
Type: Book
Topic: Laryngitis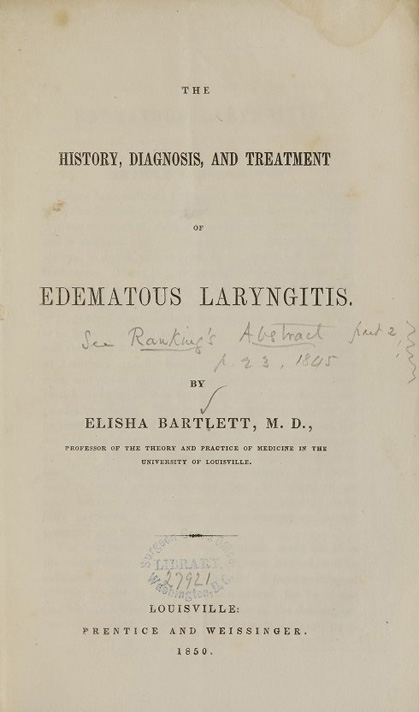 While professor of the Theory and Practice of Medicine at the University of Louisville, Bartlett wrote this text urging the rapid identification and treatment of laryngitis, which could be a dangerous disease.
---
Related Information
Elisha Bartlett, MD

Rhode-Island-born Elisha Bartlett was a physician and professor of medicine who taught at a number of institutions in New England, Maryland, and Kentucky. In 1836, the citizens of Lowell Massachuestts elected Bartlett to be their first mayor; he served for two years.