Digital Gallery
George Washington
Broad leaved lavender (Spica Latifolia), 1737 from A Curious Herbal, containing five hundred cuts of the most useful plants which are now used in the practice of physic, London, 1737 to 1739.
Author/Artist: Blackwell, Elizabeth (ca. 1700-1758)
Type: Illustration
Topic: Herbal Remedy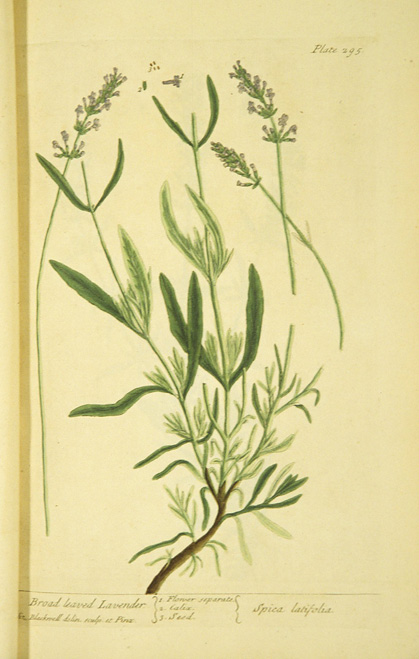 Scottish illustrator and author Elizabeth Blackwell published A Curious Herbal, noted for its beautiful illustrations, in weekly installments between 1737 and 1739. Lavender water was one of many common herbal home remedies.