Digital Gallery
George Washington
Memoir on the last sickness of General Washington and its treatment by the attendant physicians, Boston, 1860.
Author/Artist: Jackson MD, James (1777-1867)
Type: Book
Topic: Memoir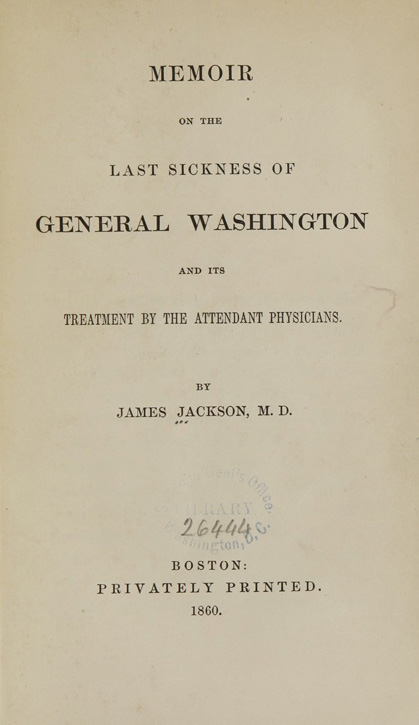 In this memoir, James Jackson provides a medical analysis of the symptoms and treatments of George Washington's last illness. The work was written for a work by American politician and educator Edward Everett titled The Life of George Washington published in 1860.
Related Information
J. Jackson

Born in Massachuestts in 1777, Jonathan Jackson was a respected physician and professor of medicine at Harvard Medical School, and an early proponent of smallpox vaccination.