Digital Gallery
George Washington
An essay on the nature and cure of the phthisis pulmonalis, or, consumption of the lungs, Philadelphia, 1785.
Author/Artist: Reid MD, Thomas (1739-1802)
Type: Book
Topic: Tuberculosis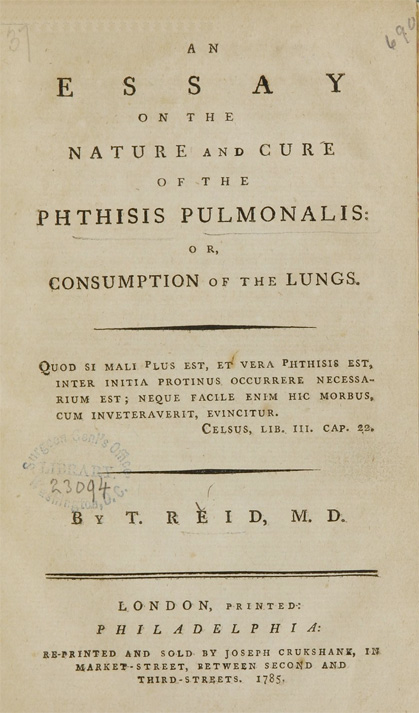 This American reprint of a book authored by Thomas Reid, describes warm sea air as a treatment for pulmonary diseases, such as tuberculosis. When George Washington's older half-brother, Lawrence, contracted tuberculosis, both men visited the Caribbean island of Barbados seeking a warm sea air cure.