Digital Gallery
George Washington
Observations on the superior efficacy of the red Peruvian bark, in the cure of agues and other fevers: interspersed with occasional remarks on the treatment of other diseases by the same remedy, Boston, 1783.
Author/Artist: Saunders MD, William (1743-1817)
Type: Book
Topic: Red Peruvian Bark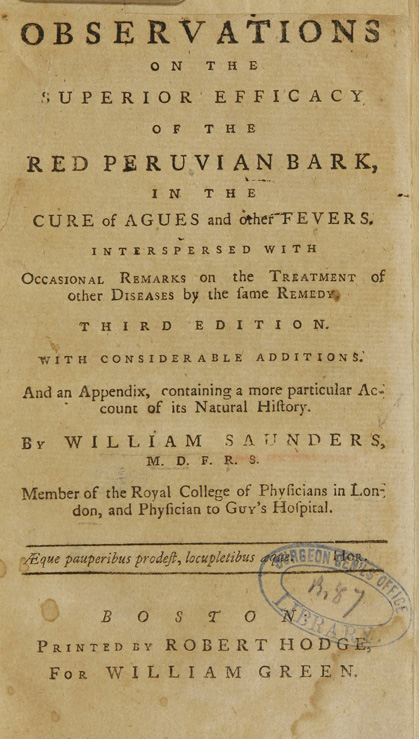 The third edition of William Saunders's text, which was first published in London, included experiments, specific medical use of red Peruvian bark, and case studies of treatments for agues and fevers, and supporting letters from others.
---
Related Information
William Saunders, MD, FRS, FSA

Scottish physician William Saunders practiced and taught in London where he held numerous prestigious appointments. He was elected fellow of the Royal College of Physicians in 1790 and a fellow of the Royal Society in 1793.