Digital Gallery
George Washington
A treatise on the human teeth: concisely explaining their structure, and cause of decay: to which is added, the most beneficial and effectual method of treating all disorders incidental to the teeth and gums; with directions for their judicious extraction, and proper mode of preservation: interspersed with observations, New York, 1801.
Author/Artist: Skinner, Richard Cortland (d. ca. 1834)
Type: Pamphlet
Topic: Dentistry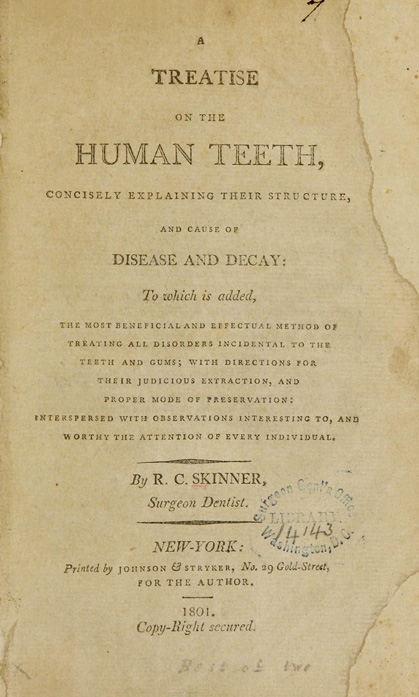 In his comprehensive work on dentistry, surgeon and dentist R. C. Skinner includes directions for pulling teeth. Skinner urges that only those with proper knowledge of both dental anatomy and the variety of instruments and their uses perform such extractions.