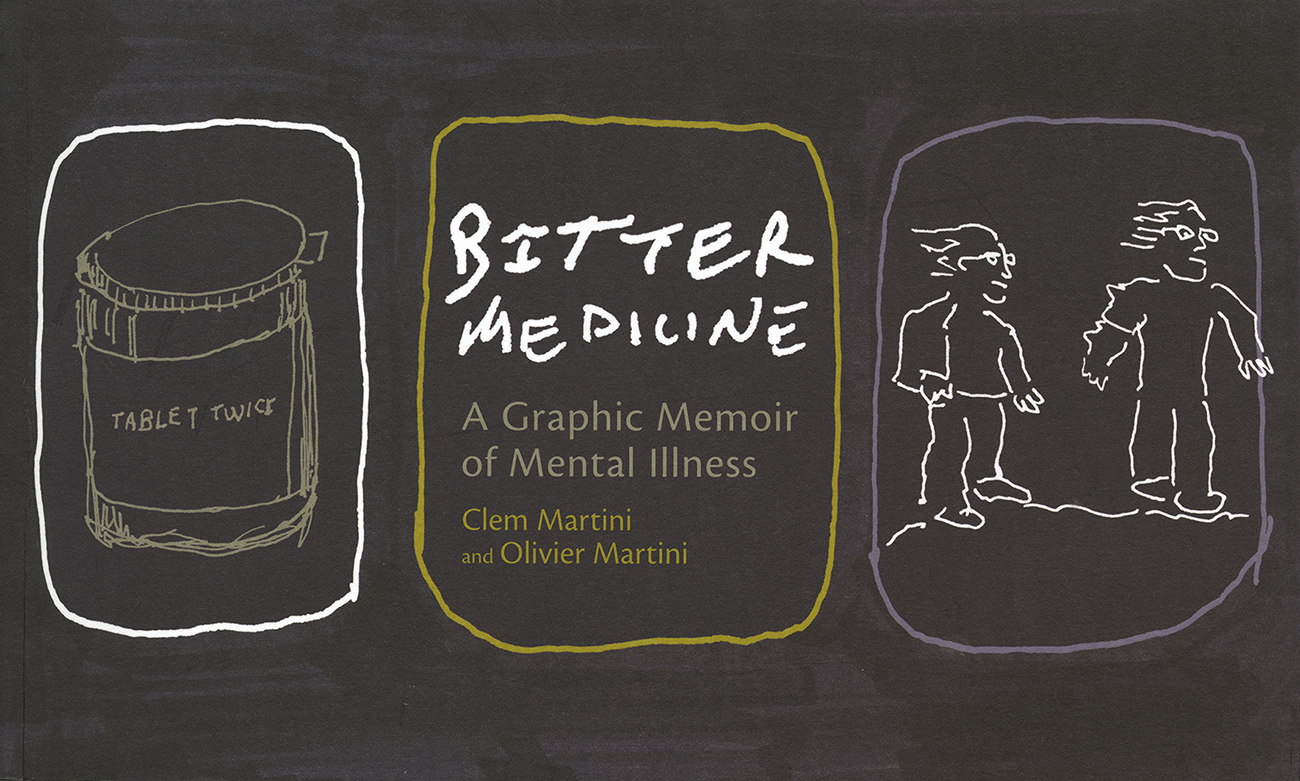 Bitter Medicine: A Graphic Novel of Mental Illness, Clem Martini, 2010
Courtesy National Library of Medicine
Between 1976 and 1986, doctors diagnosed two of the four Martini brothers, Ben and Olivier, with having schizophrenia. Bitter Medicine: A Graphic Novel of Mental Illness chronicles the Martini family's battle to understand and cope with the illness.
The Martini's relationships were strained, they faced problems trying to balance medications, and navigating a complex and deficient health care system was a challenge.
Illustrated by Olivier and written by one of his younger brothers, Clem, the graphic novel explores peoples' lack of understanding about schizophrenia and mental illness in American society, as well as in parts of the health care field.
For more information about schizophrenia, visit MedlinePlus.
Top