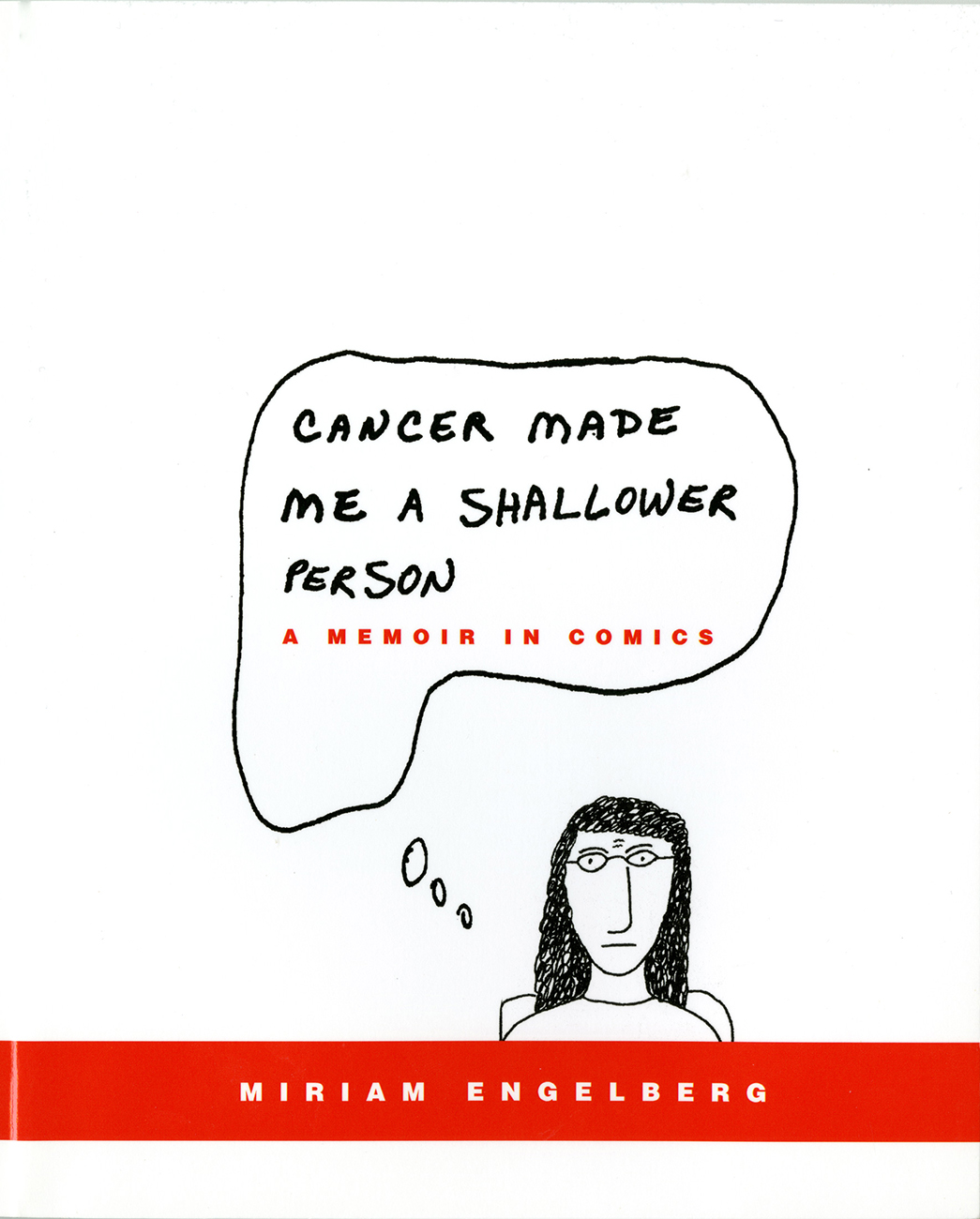 Cancer Made Me A Shallower Person, Miriam Engelbert, 2006
Courtesy National Library of Medicine
Author and amateur cartoonist Miriam Engelbert was diagnosed with breast cancer in 2001, at the age of 43.
Engelbert began drawing her experiences as a way to process and cope with the illness. Cancer Made Me a Shallower Person is a collection of comic strips that reflect upon various facets of Engelbert's experiences. Each strip tackles a different subject, such as awkward interactions with family and friends after her diagnosis, her feelings of despair and isolation, and the realities of nausea and baldness.
Engelbert died of cancer in 2006, shortly after the book was published.
For more information about breast cancer, visit MedlinePlus.
Top