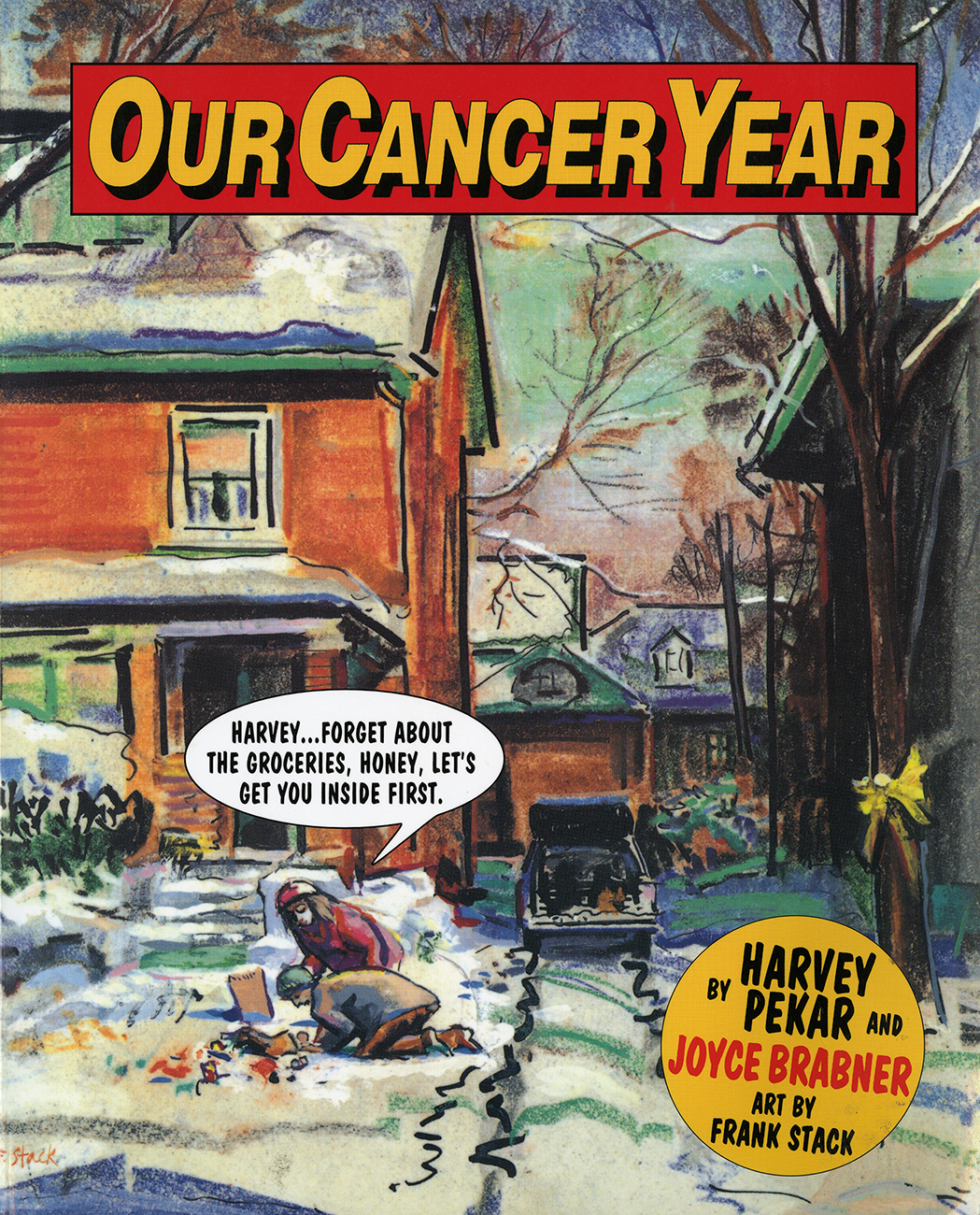 Our Cancer Year, Harvey Pekar, 1994
Courtesy National Library of Medicine
Our Cancer Year is an autobiographical graphic novel co-written by comic book author Harvey Pekar and his wife, Joyce Brabner, and illustrated by Frank Stack.
The book is an unflinching chronicle of the year after Pekar is diagnosed with lymphoma. The novel tells the story from the point of view of both Pekar and his wife, who was his primary caretaker. It portrays the real and imagined fears that beset Pekar as he goes through chemotherapy and survives his illness.
Additionally, Our Cancer Year includes the everyday struggles and humor involved in keeping up with world events, purchasing a house, and trying to work, all while caring for someone who is ill.
For more information about lymphoma, visit MedlinePlus.
Top