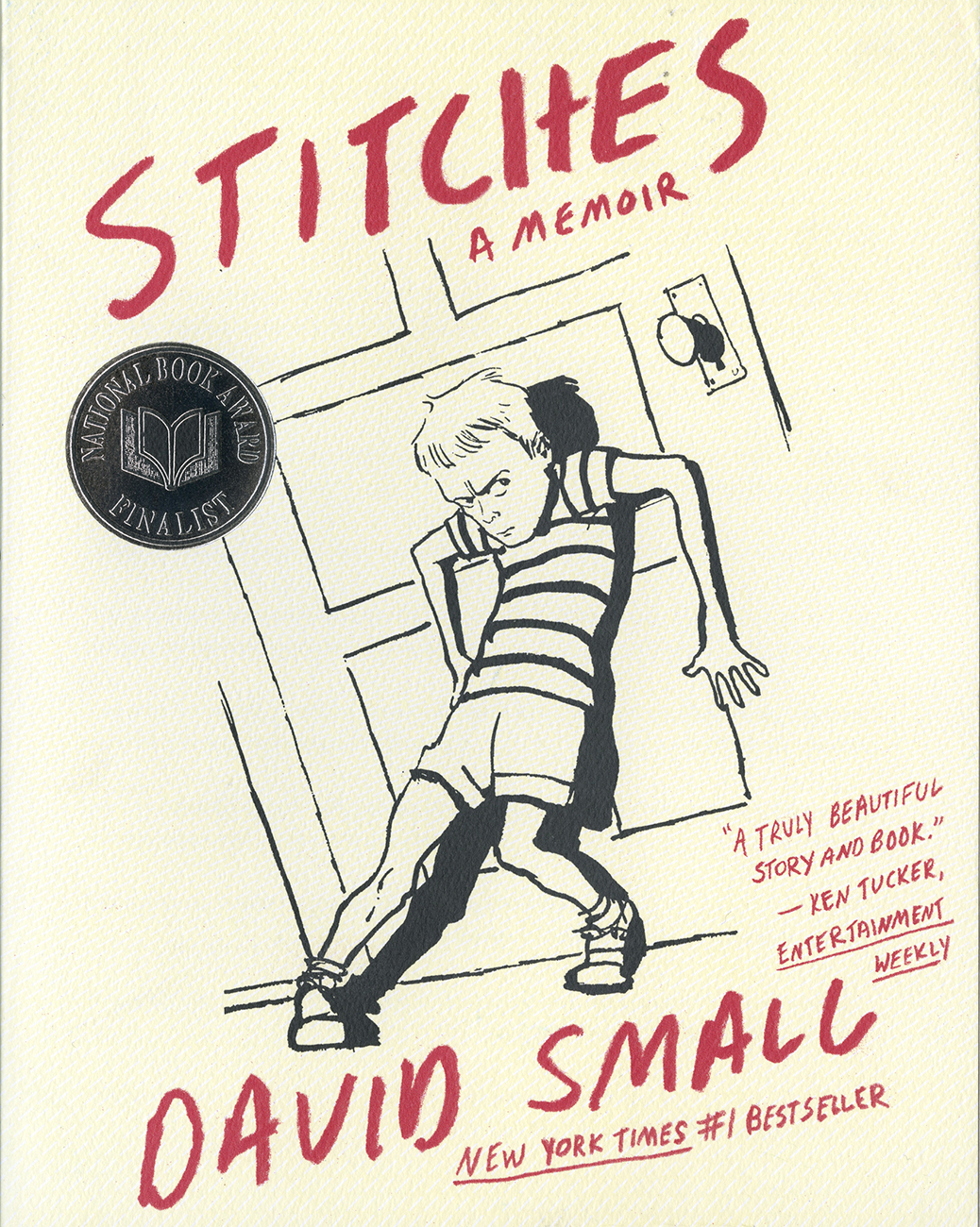 Stitches: A Memoir, David Small, 2010
Courtesy National Library of Medicine
Children's book illustrator David Small recalls his experience with teenage cancer in the autobiographical graphic novel Stitches.
Small's father, a radiologist, exposed him to numerous x-rays as a child to monitor a sinus problem, which later caused thyroid cancer. His unhappy, uninterested parents did not tell him about his illness, but took him to undergo an operation to remove the cancer. The doctor removed his thyroid and one of his vocal chords, rendering him unable to speak. After the operation, Small struggled living in a hostile household, while trying to heal and adjust. A caring psychiatrist and art helped him recover.
For information about Radiation Exposure, visit MedlinePlus.
Top