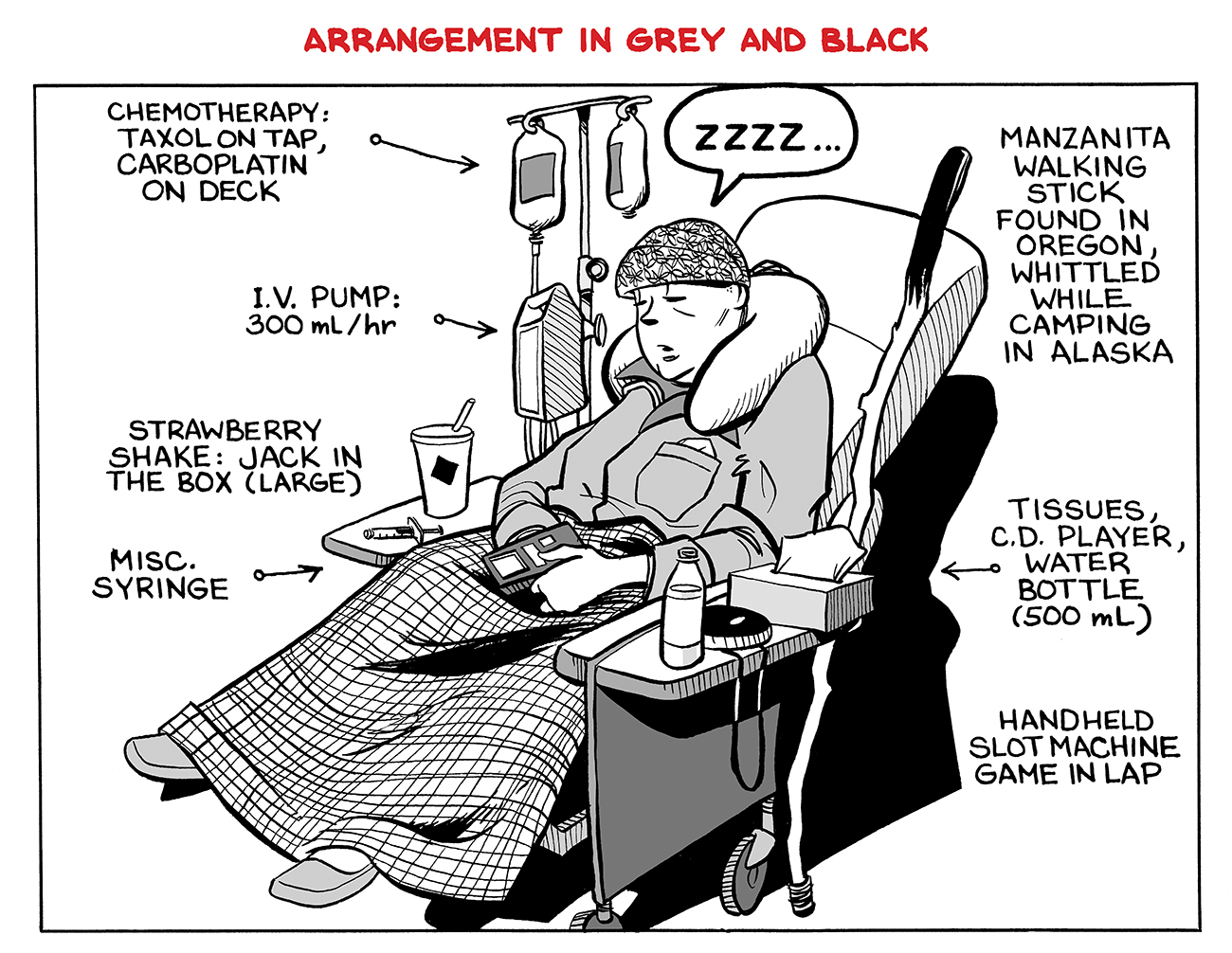 From Mom's Cancer, Brian Fies, 2006
Courtesy Brian Fies; Mom's Cancer by Brian Fies. Copyright (c) 2006 Brian Fies. Used with the permission of Express Permissions on behalf of Abrams Comic Arts, an imprint of Harry N. Abrams, Inc., New York. All rights reserved.
Author and artist Brian Fies created Mom's Cancer in real-time installments on his blog. One of the ways he dealt emotionally with his mother's cancer was to get very analytical, to focus on presenting things he could explain.
For more information about lung cancer, visit MedlinePlus.
Top