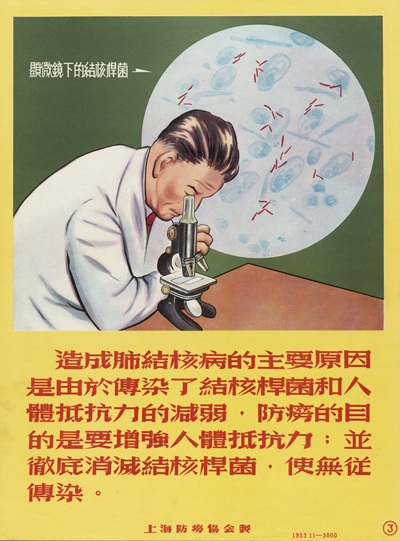 Tuberculosis bacilli.
Chinese Anti-Tuberculosis Association, Shanghai, 1953.
5000 poster print run.
Translation: "The TB bacillus and weak resistance are the primary reasons TB occurs. The goal of prevention is to strengthen the body's resistance and thoroughly eliminate the TB bacillus." Lithograph: color; 38.1 x 50.8 cm.
A scientist studies deadly tuberculosis bacilli through a microscope.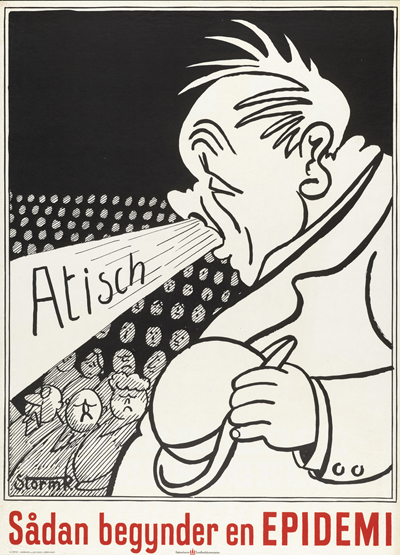 Atisch. Sådan begynder en Epidemi. (Achoo. Thus begins an epidemic.)
Københavns Sundhedskommission, Copenhagen, Denmark, 1930s.
Lithograph; color; 62 x 85 cm.
Artist: Storm P (Robert Storm Petersen, 1882-1949).
An old man sneezes, sending a spray into a crowded auditorium.