Objects of Art: Etching (Garrison, Billing, Fletcher)
Location: Lobby, Building 38
Designed by:.C. Paul Jennewein.
Chiseled into the marble by: Mr. Bruno Mankowski.

Portrait busts of Dr. John Shaw Billings, first director of the National Library of Medicine (1865-1895);

Dr. Robert Fletcher, Principal Assistant Librarian (1876-1912);

and Dr. Fielding Garrison, Principal Assistant Librarian, (1912-1917).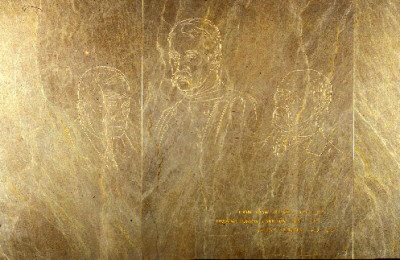 The impression desired and achieved is that of the founding fathers being inextricably imbedded in the fabric of the Library's structure.


[ Back ] [ Table of Contents ] [ Next ]