Medical Subject Headings
Biographical Sketch, John Kilbourne, M.D.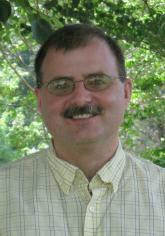 Title:

Head, Medical Subject Headings


Office:

National Library of Medicine
National Institutes of Health
Bldg. 1DEM, Room 202G
6701 Democracy Blvd
Bethesda, MD 20892 USA

Telephone:

(301) 594-2897 (voice)
(301) 402-2002 (fax)

Electronic mail:
John received his M.D. degree from the University of Illinois College of Medicine in Chicago. After completing his Family Medicine residency and practicing near Chicago, he joined the SNOMED division of the College of American Pathologists as a clinical editor maintaining the SNOMED CT clinical vocabulary. His role there expanded to include implementation training and supervising the external editing. In 2005 he joined the NLM to work on the RxNorm drug vocabulary, helping it grow and improve to become the recognized and endorsed U.S. standard for e-prescribing.