[Editor's Note: This feature was implemented in PubMed on June 29, 2005.]

uthor names displayed on PubMed's Abstract and Citation formats will soon become "search links" to author searches. If you place your cursor over a name in the author field of the Abstract or Citation display formats, you will see the "mouseover" instruction, "Click to search for citations by this author" (see Figure 1).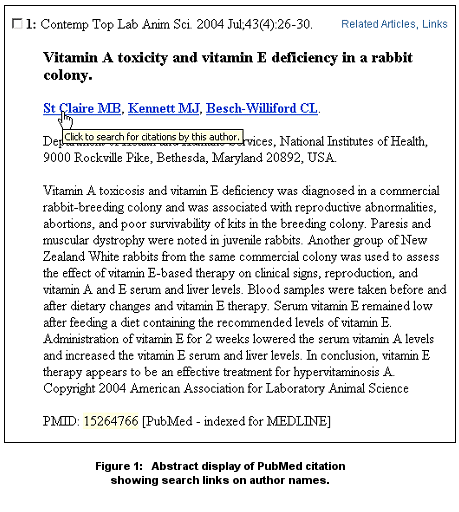 Click on the name to run a search for that author name (see Figure 2). Corporate author names will also have search links. Please be aware that the search will retrieve citations with the same name and initial(s) as displayed. If there are citations in PubMed for articles that the author has published using another form of the name, you will not have comprehensive retrieval. For example, a search link for an author name with only a first initial will not retrieve occurrences of the name with a middle initial -- and vice versa. For more information about author searching, please see PubMed's Help.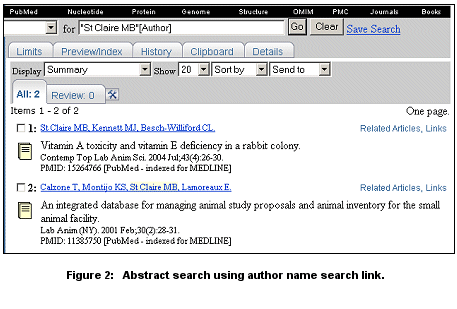 By Annette M. Nahin
MEDLARS Management Section


Nahin AM. Author Search Links Added to PubMed®. NLM Tech Bull. 2005 May-Jun;(344):e15.