About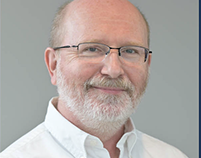 Olivier Bodenreider, MD, PhD
Acting Director, LHNCBC, Senior Investigator, Computational Health Research Branch
The Medical Ontology Research project focuses on terminology and ontology in the biomedical domain, both from a theoretical perspective (quality assurance, interoperability) and in their application to natural language processing, knowledge discovery and information integration.
Contact Information
Building 38A, 8600 Rockville Pike MSC 6075 Bethesda, MD 20894
Tel: (301)827-4982
Research Interests
For the past 20 years, the goal of the Medical Ontology Research project has been to develop methods whereby ontologies could be acquired from existing resources, as well as validated against other knowledge sources. Our research is organized into two major areas.
Health information standards as an object of research – The goal of this research is to assess whether specific standards (e.g., the SNOMED CT terminology) are fit for purpose. Specific aspects of this research include quality assurance and interoperability assessment of biomedical terminologies.
Application of health information standards – Here, the goal is to investigate standards "in action", e.g., in support of tasks, such as natural language processing, annotation, data integration and mapping across terminologies.
Publications