FAQ
Document Delivery/ILL -- English Version
---
Question: Can NLM provide the English version of a foreign language article?
---
Answer:
-
The National Library of Medicine (NLM) does not provide translations of foreign language articles. If the publisher provides the article only in a foreign language, NLM will send the foreign language article. Please note that if the title of an article is enclosed in square brackets [ ] in PubMed, it is an indication that the article is in a foreign language. In most instances, the PubMed citation indicates the language in which the article is available (see below).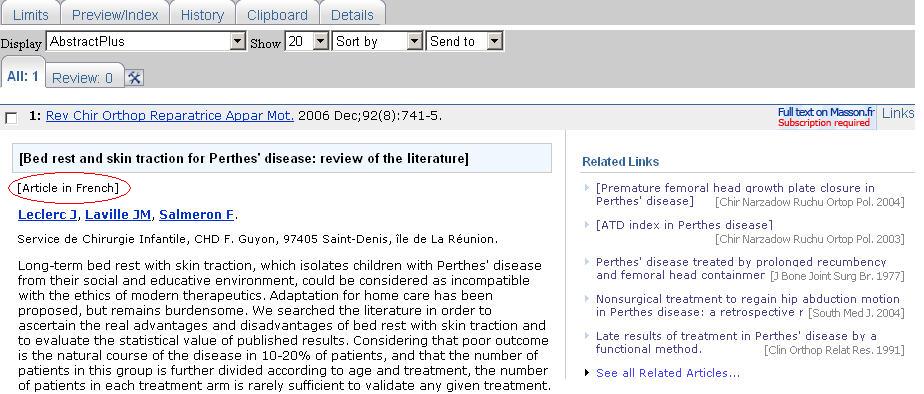 ---
Related Questions:

How can I contact NLM's customer service staff?
---
Return to the list of ILL FAQs | Return to the list of NLM FAQs
http://www.nlm.nih.gov/services/ill_provide_english.html