GET INVOLVED
|
JOIN THE CONVERSATION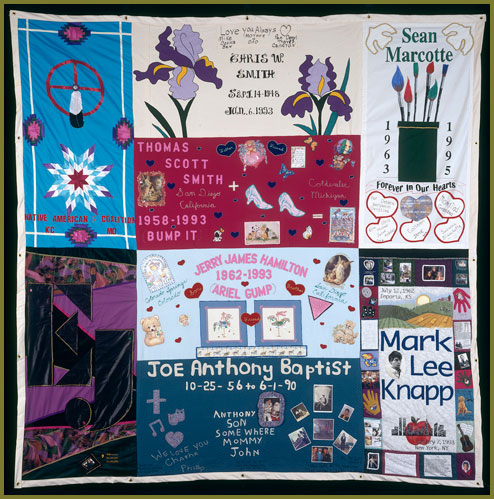 The AIDS Memorial Quilt:
Courtesy The NAMES Project Foundation
Activist Cleve Jones began The AIDS Memorial Quilt in 1987. 1,920 panels were first displayed in the nation's capital during the National March on Washington for Lesbian and Gay Rights in 1987, to highlight the scale of the epidemic. By 2007, the Quilt included more than 46,000 panels representing over 80,000 people and it continues to grow.