Biographies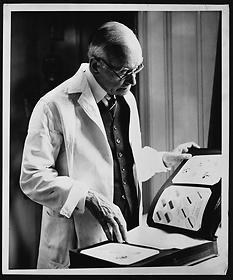 John Glaister Jr., the leading forensic investigator in the Ruxton case, about 1960
University of Glasgow
Image 1 of 2
John Glaister, Jr. (1892–1971)
John Glaister, Jr. (1892–1971) was the second son of John Glaister Senior, an eminent Scottish professor of forensic medicine, and Mary Scott Clarke. In 1916, upon receiving his bachelor of medicine and bachelor of surgery degrees from the University of Glasgow, he joined the British army, serving in the Royal Army Medical Corps in Palestine. He returned to Glasgow in 1919 to enter private practice and to join the Department of Forensic Medicine at the University of Glasgow as an assistant, working under his father. In 1925 he obtained his doctorate in medicine and in 1927 the degree of D.Sc. (doctor of science). In the same year, he became a barrister, lectured on Forensic Medicine to the Glasgow Police Force, and acted as medico-legal examiner and adviser to the Corporation of Glasgow. In 1928, Glaister replaced Sydney Smith as the chair of forensic medicine in Cairo at the University of Egypt and became medico-legal advisor to the Egyptian government. He returned to Glasgow in 1931 to succeed his father in the Regius Chair of Medical Jurisprudence at the university and held that post until 1962.
His most important publication, the textbook Medical Jurisprudence and Toxicology, was initiated by his father, but Glaister, Jr. substantially revised it with the help of Dr. Edgar Rentoul; it went on to be published in many subsequent editions. His other publications include: Legal Medicine (1922); Medico-Legal Aspects of the Ruxton Case (1936), written with James Couper Brash, Professor of Anatomy, University of Edinburgh; Recent Advances in Forensic Medicine (1939); A Study of Hairs and Wools Belonging to the Mammalian Group of Animals, Including a Special Study of Human Hair (1937); The Power of Poison (1954); and his autobiography, Final Diagnosis (1964).
As Medico-Legal Examiner to the Crown, Glaister worked mainly in western Scotland, but also did some work in England, most famously on the Buck Ruxton case. Over the course of his career, he was often consulted as a medical examiner, forensic pathologist, serologist, and expert on hairs and fibers.
"The avenue of medico-legal investigation demands an exhaustive study of animal and human hairs…. For the purpose of identification, it is essential that the examiner should have at hand a comprehensive collection of known hairs for comparison."

—John Glaister, Jr., Scottish professor of forensic medicine, 1931