Collins M. Updated Algorithm for the PubMed Best Match Sort Order. NLM Tech Bull. 2017 Jan-Feb;(414):e3.
[Editor's note added on September 27, 2018 — PubMed Labs: an experimental system for improving biomedical literature search.]
An enhanced relevance algorithm for the Best Match sort order is coming to PubMed. The new algorithm incorporates machine learning to re-rank the top articles returned for improved relevance. When you select the Best Match option (see Figure 1, A), your total number of results might change.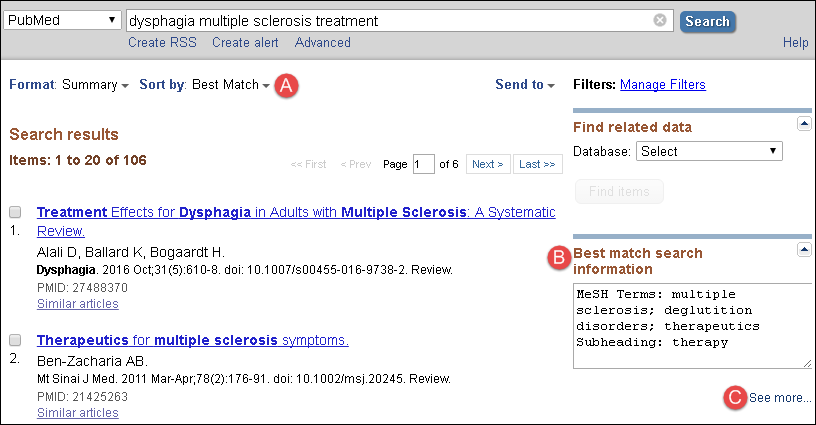 Figure 1: PubMed search results sorted by Best Match.
The standard PubMed Best Match sort is based on a weighted term frequency algorithm. This approach calculates the frequency with which terms appear in PubMed records. Those frequencies are then applied in a weighted fashion to return a ranked list of PubMed citations that match your query terms.
The new relevance algorithm includes machine learning to re-rank the top articles returned. This algorithm combines over 150 signals that are helpful for finding best matching results. Most of these signals are computed from the number of matches between the search terms and the PubMed record, while others are either specific to a record (e.g., publication type; publication year) or specific to a search (e.g., search length). The new ranking model was built on relevance data obtained from anonymous PubMed search logs that were aggregated over an extended period of time. See PubMed Help for more information on the standard relevance algorithm and machine learning.
Because the Best Match results are calculated using a new machine learning environment, you might notice a slight change in total search results when sorting by "Best Match." [Editor's note: The following sentence was updated on February 9, 2017 to clarify the limit for the best matching results.] Users who sort by "Best Match" are typically clicking through citations on the first page of retrieval; therefore, we limit the list of best matching results to 10,000 citations when applicable. The new machine learning system achieves significant improvement in retrieval performance over the weighted term frequency algorithm alone.
Additionally, the "Search details" portlet will be replaced with "Best match search information" (see Figure 1, B and Figure 2) that will display translations to MeSH, etc., and additional synonyms under the "See more…" link (see Figure 1, C and Figure 2). The Search button will not be available for the new portlet used for Best Match results.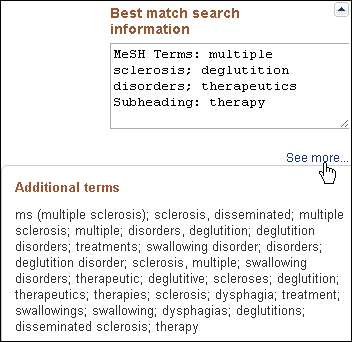 Figure 2: "Best match search information" portlet.
[Editor's note: This clarification was added on February 2, 2017.]
Please note that the "Best match search information" portlet will display only when the Best Match sort display is selected. If the other sort orders are selected, then the "Search details" portlet will display.
If you would like to use Best Match as your default sort order for PubMed results, you may change your preferences in My NCBI.