Chan J. New Features in PubMed Labs: Email and Save Citations, Find Associated Data, and More. NLM Tech Bull. 2019 Jan-Feb;(426):e1.
The National Library of Medicine (NLM) is continuing to develop features in PubMed Labs, with new tools and functionality added on a regular basis. Recent releases added several ways to save and share citations, as well as enhancements to the search results and abstract pages.
Save and Email Citations
"Save" and "Email" options are now present on the search results and abstract pages for desktop and tablet users (see Figure 1). Several formats are available, and users can now save citations in RIS format for importing to citation management software.
Cite and Share Citations
"Cite" and "Share" buttons have been added to search results (see Figure 1). Users can now share citations to Facebook or Twitter, and copy a permalink to share anywhere directly from their search results.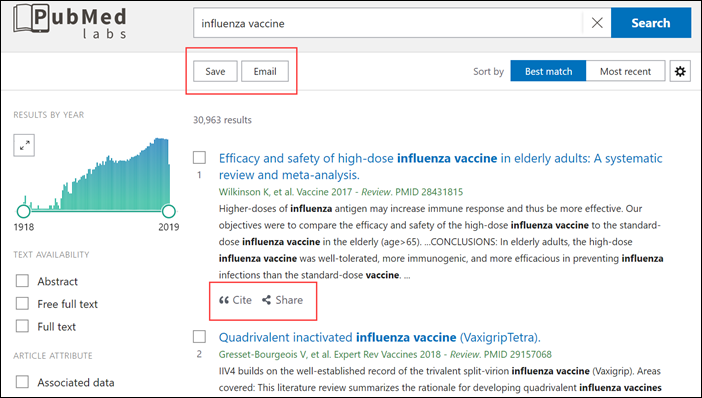 Figure 1: Save, Email, Cite, and Share buttons have been added to search results.
Associated Data
Secondary source databanks and accession numbers such as ClinicalTrials.gov, GenBank, figshare, and Dryad are now displayed under a new section titled "Associated data." This section was first added to PubMed Labs on November 21, 2018 and was called "Secondary Source IDs." It was renamed to "Associated data" on December 5, 2018.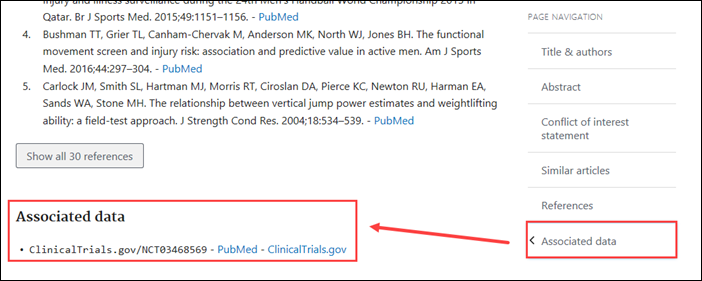 Figure 2: Associated data section and navigation link now appear on the abstract page.
Associated data links are included on the abstract page and can be found quickly via the navigation links on the right side of the page (see Figure 2). Associated data can also be displayed when viewing search results in Abstract format by clicking "expand" under "SUPPLEMENTARY INFO" (see Figure 3).

Figure 3: Associated data appears in search results under SUPPLEMENTARY INFO.
The Associated data section only appears for citations with one or more of these data. Users can find citations with associated data by searching for data[filter] or by applying the associated data filter from the left side bar to their search results.
Non-English Abstracts and Other Display Enhancements
Other recent releases include improvements to books citations and enabling display of non-English abstracts:
Books citations now display section links and full-text icons when available.
When an abstract is available in multiple languages, the English abstract is displayed by default and users can click the other options to change which language is displayed (see Figure 4).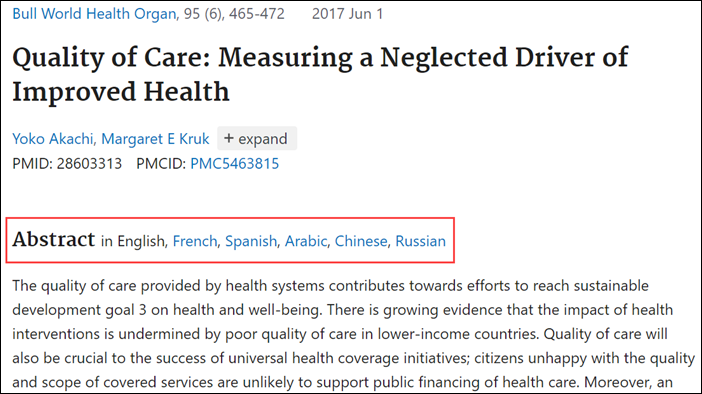 Figure 4: Language options are now displayed for citations with abstracts in multiple languages.
Please note that PubMed Labs is under active development and includes a limited set of features at this time. The absence of a PubMed tool in PubMed Labs does not mean it is planned for elimination.
We welcome your feedback! Please submit your comments, questions, or concerns using the PubMed Labs Feedback button.