Heiland-Luedtke J, Dine B, and Karpinski-Widzer J. NIHSeniorHealth Redesign. NLM Tech Bull. 2012 Mar-Apr;(385):e2.
In March, the National Library of Medicine and the National Institute on Aging (NIA) released a redesigned version of NIHSeniorHealth, the National Institutes of Health consumer health Web site for older adults. The redesign improves usability and modernizes the appearance throughout the site. Changes incorporate user feedback about the site as well as results from usability testing of proposed designs with seniors.
The new site-wide banner for NIHSeniorHealth (see Figure 1) features easy access from every page to more than 50 Health Topics and 150 videos. There is also a new search feature that allows you quick access to health topics, videos, and other senior-related health content.
You can resize the text, change the contrast to yellow text on a black background, or print the page. Sign up for NIHSeniorHealth e-mail updates to find out when a topic is updated or a new topic is released. You can also bookmark or share content via the new "Share" button.

Figure 1: New NIHSeniorHealth banner.
NIHSeniorHealth topics have been redesigned with today's senior in mind (see Figure 2). The pages are now longer and the content is organized with topic-related subheadings throughout the page. The left-side navigation allows users to navigate between chapters, take topic-related quizzes, find videos on the topic, or explore other health topics. The navigation is organized into three sections:
"In This Topic" includes the topic chapters
"Learn More" includes videos, quizzes, links to MedlinePlus and NIA resources
"Related Topics" includes other topics of interest on NIHSeniorHealth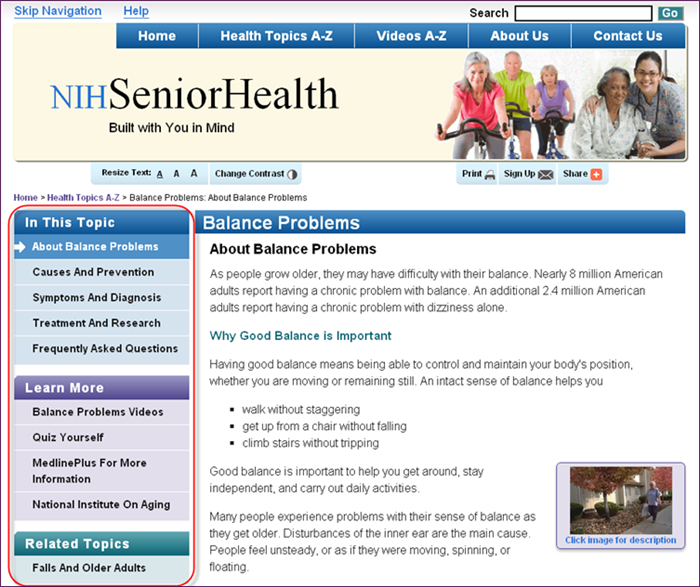 Figure 2: New left-side navigation for topics.
The new search feature is intended to help seniors find trustworthy information related to their health. Search results (see Figure 3) are compiled from:
NIHSeniorHealth
Senior-related health topics from MedlinePlus
National Institute on Aging AgePages
Additional trustworthy health information resources for seniors selected by MedlinePlus staff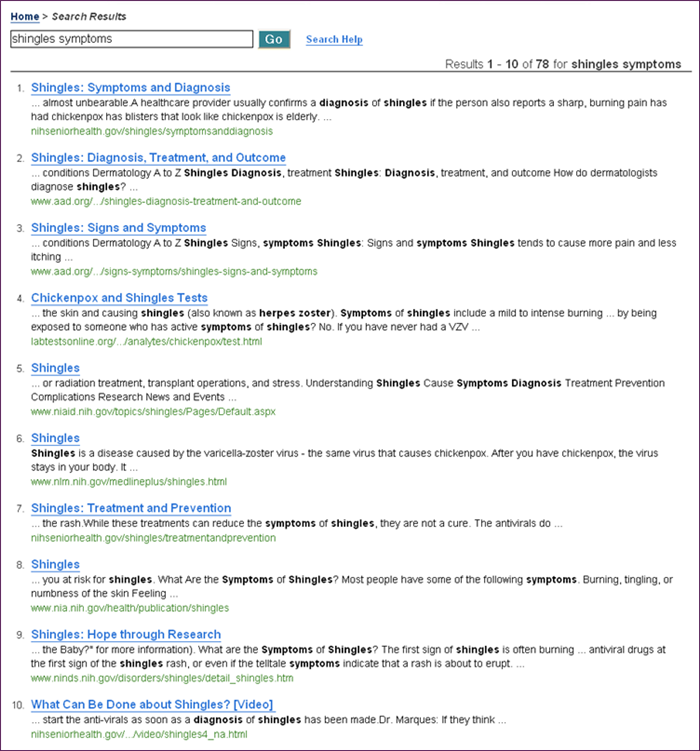 Figure 3: Top 10 results for a search of shingles symptoms.
NIHSeniorHealth remains committed to being a senior-friendly site with features such as:
Consistent site-wide navigation
Topics consistently organized into logical chapter headings and sub-headings
Dark font against a light background
Large, sans-serif font
Ability to enlarge text and change contrast
Easy-to-click links, including search results


We encourage you to explore these recent improvements to NIHSeniorHealth and we welcome your feedback via the Contact Us link at the top of each page.
By Jenny Heiland-Luedtke, Brooke Dine, and Joanna Karpinski-Widzer
Public Services Division