Table of Contents: 2014 MARCH–APRIL No. 397
---
New TOXNET Interface Coming in Spring 2014
New TOXNET Interface Coming in Spring 2014. NLM Tech Bull. 2014 Mar-Apr;(397):b5.
[Editor's note added on May 21, 2014: The new TOXNET interface is now available for preview from the TOXNET homepage. We welcome your feedback on the new interface. Please send comments and questions to NLM Customer Service.]
[Editor's note added on June 13, 2014: The new TOXNET interface was implemented on June 12, 2014.]
A new NLM TOXNET interface will be introduced this Spring. It will provide an improved appearance and interactive capabilities as well as a more current look and feel. See Figure 1 for a preview of the new homepage.
The Division of Specialized Information Services is currently wrapping up usability testing on the updated system. We value your feedback and hope you will take the time to explore the new TOXNET on its release.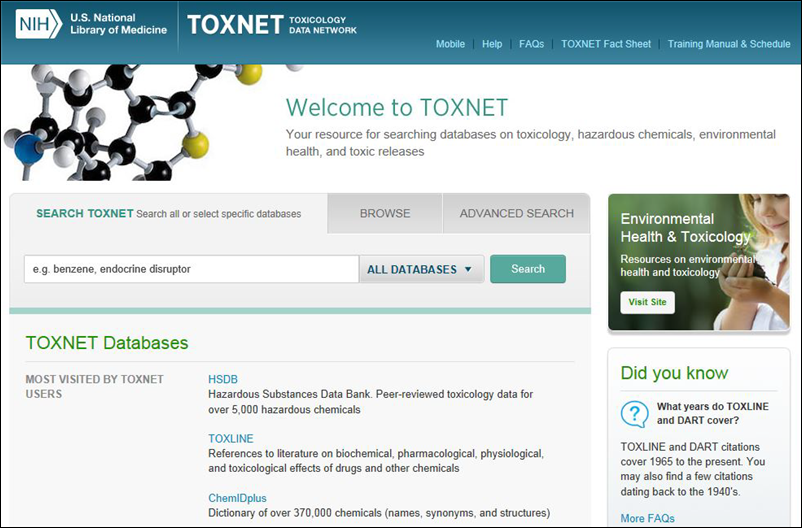 Figure 1: Preview of the new TOXNET homepage.