Wilder V. Newly Redesigned UMLS Homepage. NLM Tech Bull. 2016 Mar-Apr;(409):e5.
As of mid-April, the Unified Medical Language System (UMLS) has a new homepage that features an updated design for a better user experience.  It highlights the license sign-up link and content downloads as well as the browser and API (see A in Figure 1), organizes training and documentation material (see B in Figure 1), and provides links to related terminology resources at NLM (see C in Figure 1).  Additionally, the page features a new "Local Installation" menu (see B in Figure 1).
The new design is responsive to varying screen sizes.
Figures 1 and 2 show the new page and the former page, respectively.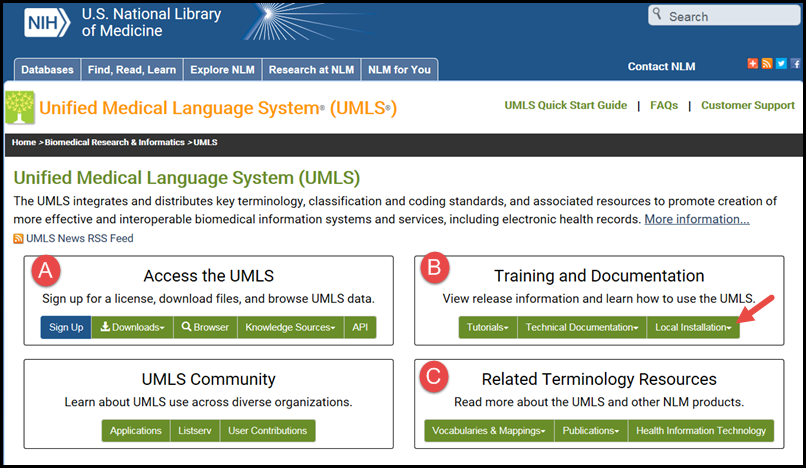 Figure 1: New UMLS homepage.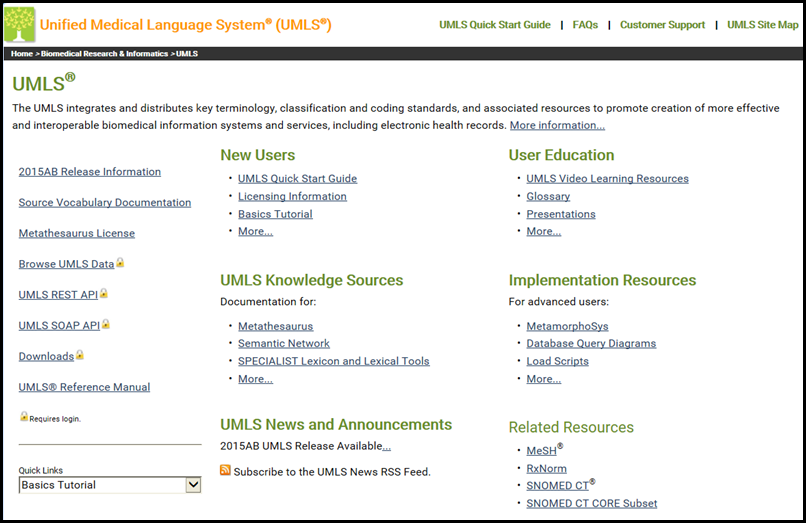 Figure 2: Previous UMLS homepage.
To stay current on UMLS changes and new downloads, sign up for the UMLS News RSS Feed.