Canese K. An Updated PubMed Is on Its Way. NLM Tech Bull. 2019 Mar-Apr;(427):e1.
As the biomedical literature increases at a significant rate in PubMed, NCBI has continuously experimented and investigated ways to improve the overall search quality and user experience.
An updated version of PubMed, which will eventually replace the current version, is now available on the experimental PubMed Labs platform (see Figure 1).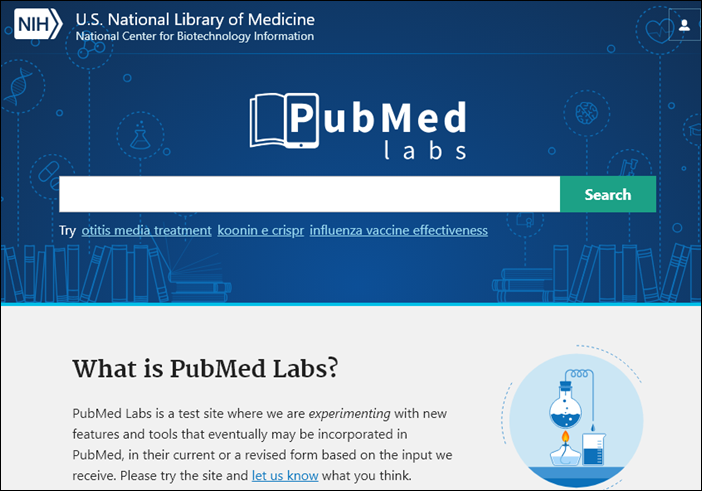 Figure 1: PubMed Labs homepage.
The updated version of PubMed includes the features outlined below.
Enhanced Search Results
PubMed now offers a new relevance sort option named Best Match (see A in Figure 2) as an alternative to the default date sort making it easier for users to find what they look for. Best Match uses a state-of-the-art machine learning algorithm that is trained on aggregated user searches. The Best Match algorithm ranks search results according to several relevance signals, including an article's popularity, its publication date and type, and its query-document relevance score. Full details about Best Match are available in the PLOS Biology article, Best Match: New relevance search for PubMed.
Search results now include snippets, which are highlighted text fragments from the article abstract (see B and C in Figure 2) that are selected based on their relatedness to the query and give users additional information to help them decide if an article is useful to them. Additional improvements to the interface make it easier to discover related content, e.g. similar articles, references, and citations.
Figure 2: PubMed Labs search results.
In the updated version of PubMed, the underlying document data that is indexed has been newly generated by merging content from PubMed, Bookshelf, and PubMed Central (PMC), so that relevant information not ordinarily available in a PubMed record, e.g. reference citations from PMC, can be displayed.
Responsive Design
The updated PubMed features a mobile-first, responsive layout that offers better support for accessing PubMed content with the increasingly popular small-screen devices such as mobile phones and tablets (see Figure 3). The interface is compatible with any screen size, which provides a fresh, consistent look and feel throughout the application, no matter how you access it.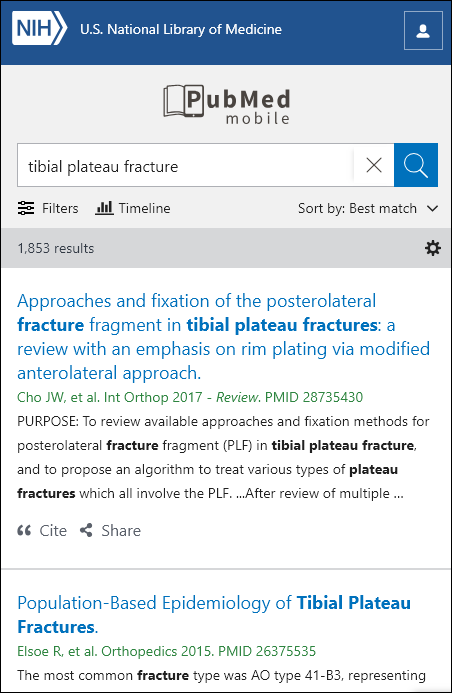 Figure 3: PubMed search results on a mobile device.
Updated Technology
The updated version of PubMed uses Solr, an open-source enterprise search system, for document indexing, and MongoDB for storage and retrieval (see Figure 4). In addition to its scalability and reliability, Solr also provides many powerful out-of-the-box search functionalities, such as wildcards ('*'), groupings, and joins. For example, unlike the current production PubMed, the updated version does not limit the number of variants for wildcards. The MongoDB storage solution provides default data replication between different data centers, which ensures redundancy. The updated PubMed runs on a modern cloud architecture that provides scalability and a reliable backup environment.
The updated PubMed uses the Django Web framework on the front-end, making use of the latest web technologies and standards.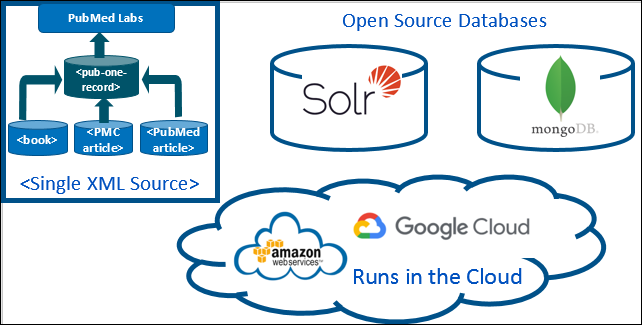 Figure 4: Updated PubMed architecture features.
User-Driven Development
The updated PubMed continues to be validated by prioritizing and aligning features based on user research including usability testing and continuous feedback from users.
Please note the updated version of PubMed does not include the complete set of features currently found in production PubMed. Rest assured that we are iteratively adding functions and improving the system.
We welcome your feedback. Please submit your comments, questions, or concerns using the PubMed Labs Feedback button.