Canese K. PubMed Save Search Link Renamed. NLM Tech Bull. 2015 May-Jun;(404):e5.
[Editor's note: These changes were implemented in PubMed on June 3, 2015.]
To help users easily find the feature to create My NCBI e-mail alerts, the "Save search" link will soon be renamed to "Create alert." The save search feature has not been modified. Additionally, the "RSS" link to create an RSS feed for a search will be renamed to "Create RSS" (see Figure 1).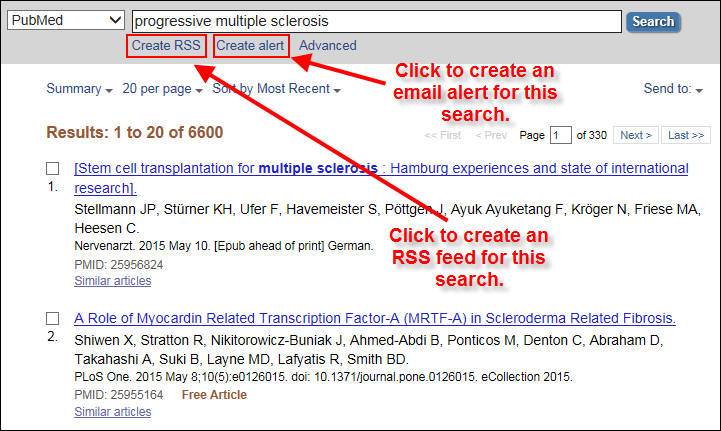 Figure 1: PubMed Summary Display with new names for e-mail alert (saved search) and RSS feed.