Hutcherson L. My Bibliography: Award Compliance Reports in PDF for eRA Commons Users. NLM Tech Bull. 2012 Nov-Dec;(389):e9.
My Bibliography has been enhanced to include an option to generate a PDF format report. The PDF option is a continuation page of form PHS 2590 to help eRA Commons users report publications. In conjunction with the PDF option, a new filter "Linked to my Awards" was developed for My Bibliography to assist researchers in limiting results to publications directly linked to their awards, in accordance with NIH guidance.
In My Bibliography, select the Award view from the "Display Settings" menu (see A in Figure 1). Select the filter "Linked to my Awards" to limit results to publications linked only to your awards (see B in Figure 1). Select the citations that you wish to include in your report or click "All" to select all citations (see C in Figure 1), and click the

button (see D in Figure 1).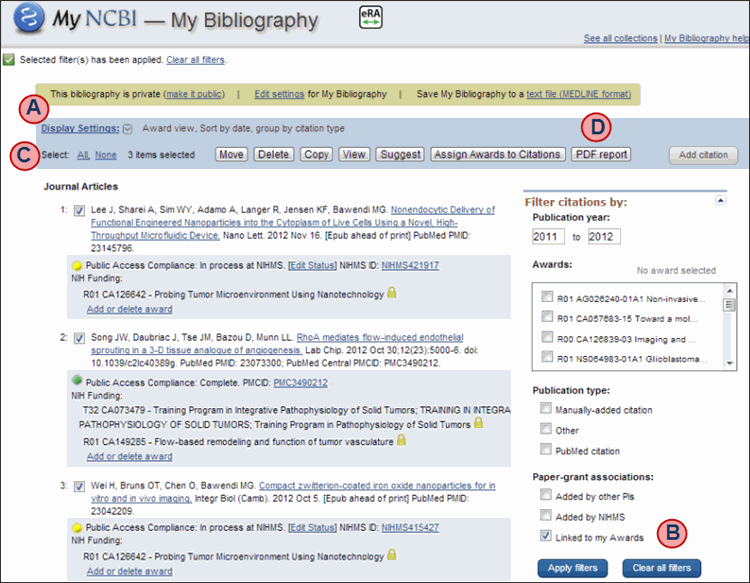 Figure 1: My Bibliography new PDF format option and "Linked to my Awards" filter.
To complete the header and footer of the report, on the pop-up window, enter your First, Middle, and Last name as well as a starting page number for the report. These fields may be left blank if you wish to enter that information manually. Click "Download PDF" (see Figure 2).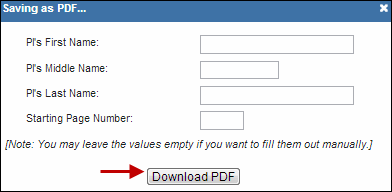 Figure 2: PDF report pop-up window.
The resulting PDF will have the information entered in the First, Middle and Last Name fields on the upper right corner of all the pages included in the report. The compliance status will be shown in the first column and the corresponding citations will be listed in the second column. Pagination will be shown at the bottom of the page (see Figure 3).
Figure 3: Result screen of PDF format report.