Canese K. PubMed Mobile Update. NLM Tech Bull. 2014 Sep-Oct;(400):e11.
[Editor's note: These features and modifications were implemented on October 27, 2014.]
PubMed Mobile will soon be updated with a variety of new features and modifications.

Highlights include a restyled homepage and modified query box (see Figure 1). Auto-suggest has been added to the query box.
Figure 1: PubMed Mobile homepage.
PubMed Commons comment indicators (see Figure 2) and "Related searches" have been added to the summary display.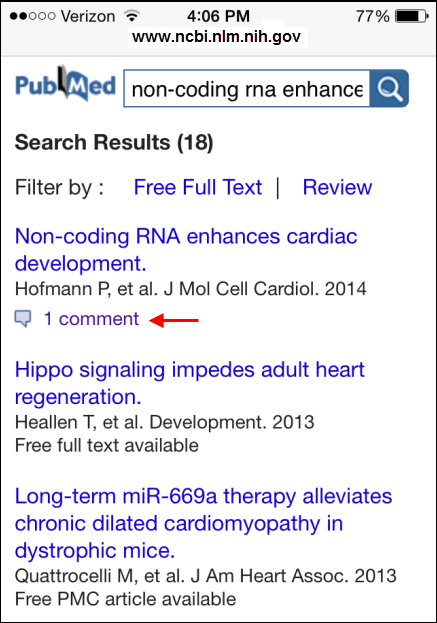 Figure 2: PubMed Mobile summary display with PubMed Commons comment indication.
These comments have also been added to the abstract display. In addition, the abstract display includes collaborator names and multiple author affiliations under an open/close widget. The abstract display includes search links on author and collaborator names (see Figure 3).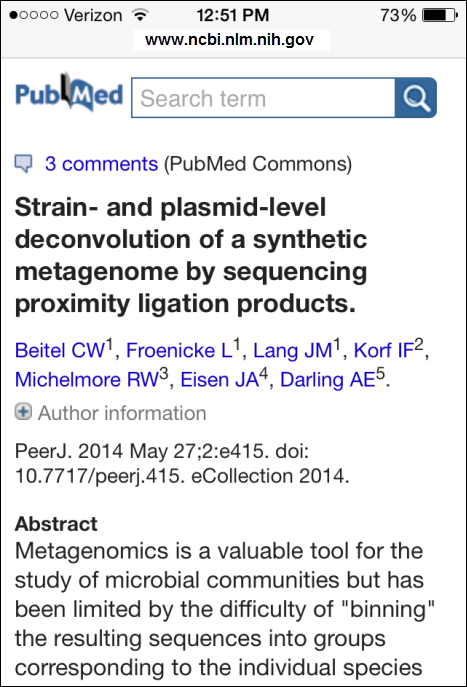 Figure 3: PubMed Mobile abstract display with PubMed Commons comment icon and Author information widget.