Davidson M. Equal Contribution for Authors in PubMed. NLM Tech Bull. 2017 Sep-Oct;(418):e5.
Journal publishers who submit citation data to PubMed may now indicate equal contribution among authors.
You can view equal contribution among authors in PubMed in two ways:
1. Abstract display format: in the author section (see Figure 1).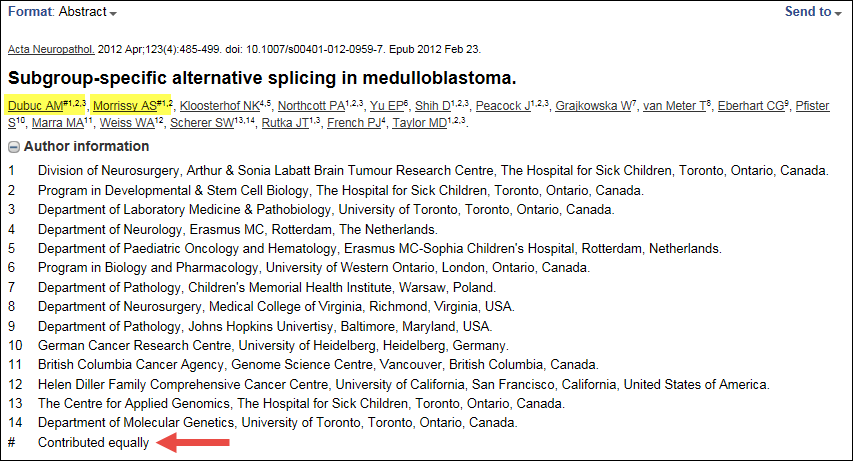 Figure 1: Equally contributing authors in author section of PubMed abstract display.
2. XML display format: denoted by the "<EqualContrib>" element (see Figure 2).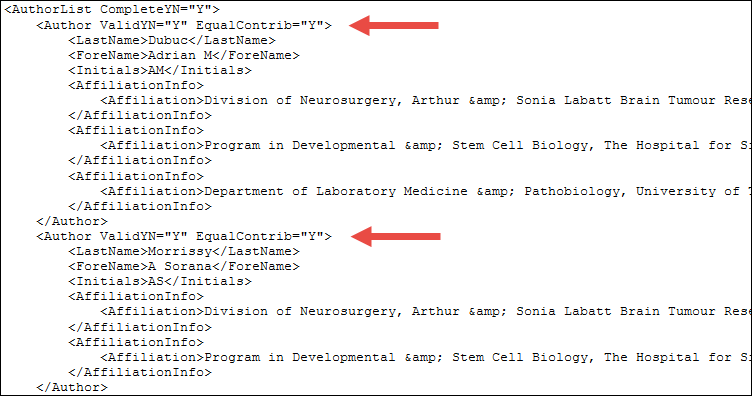 Figure 2: "<EqualContrib>" element in PubMed XML display.
The data are display only and cannot be searched in PubMed.
For an example of co-equal authorship in PubMed see, Subgroup-specific alternative splicing in medulloblastoma.
For more information, please see PubMed Help and MEDLINE/PubMed XML Element Descriptions and their Attributes.