Tox Town Redesign
Tox Town Redesign. NLM Tech Bull. 2018 Sep-Oct;(424):b15.
[Editor's Note: This is a reprint of an announcement published as an NLM Toxicology and Environmental Health Information email update from the NLM Division of Specialized Information Services. To automatically receive news on resources, services, and outreach in toxicology and environmental health please see the subscribe page.]
The National Library of Medicine (NLM) is pleased to announce a new design for the Tox Town Website (see Figure 1), which provides consumer-level information on everyday locations and situations where toxic chemical exposure might occur.  
The new design, informed by extensive user research, will: 
Enhance search optimization  
Improve readability  
 The new Tox Town features, reflecting consumers' frequently asked questions, include: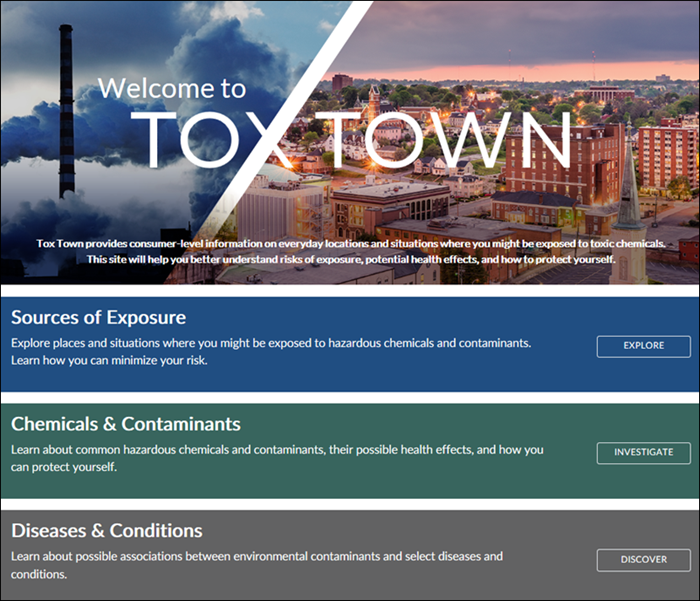 Figure 1: New Tox Town design.
Due to low usage, the Website no longer contains Spanish language materials.