About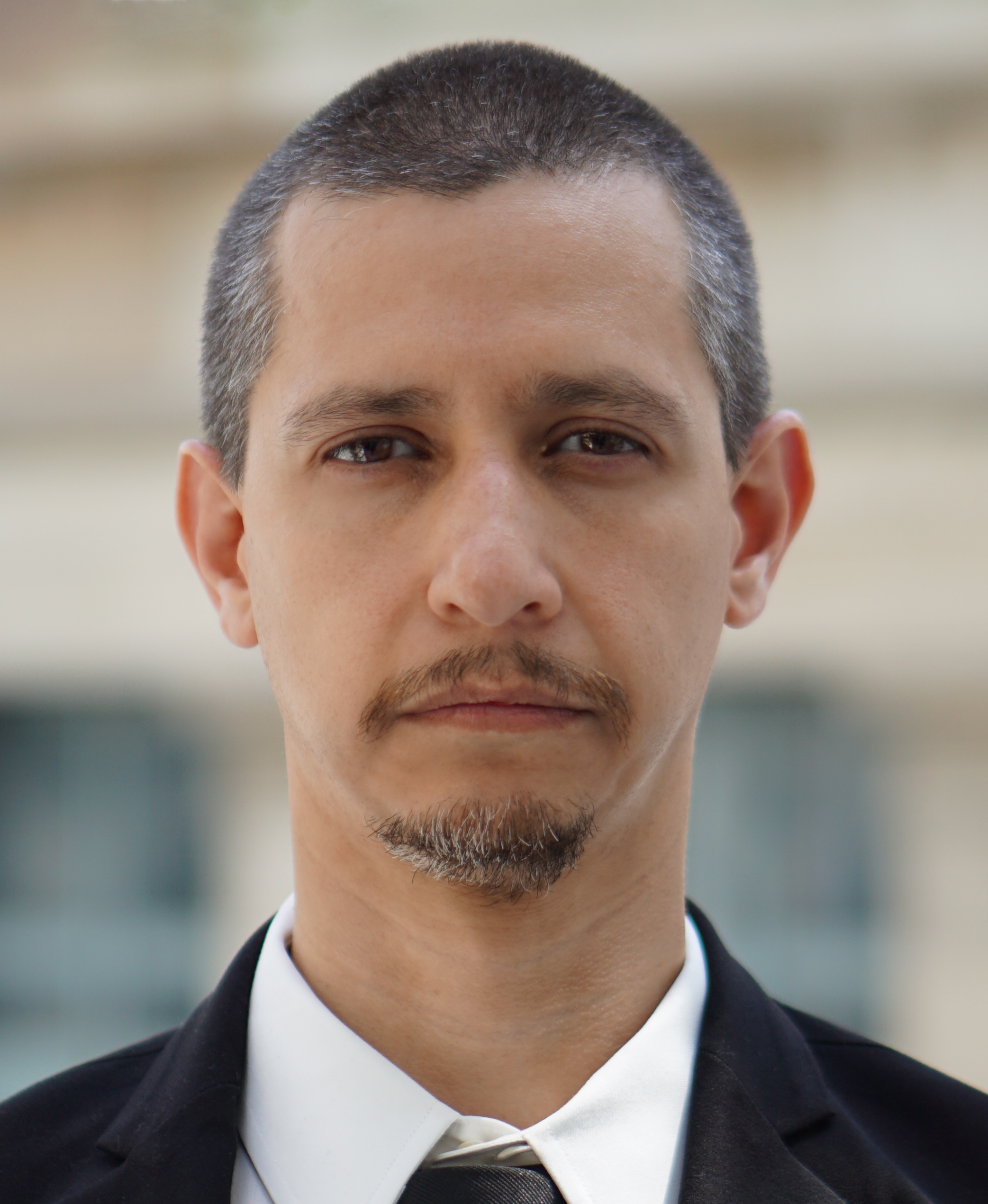 Augustin Luna, PhD
Stadtman Tenure Track Investigator, Computational Biology Branch, NLM IRP
Dr. Luna's lab conducts research to improve clinical outcomes concentrated on areas of 1) network biology; specifically, mechanisms of external perturbation response using machine learning methods, and 2) standardizing biological data representations for integration.
Contact Information
Building 38A, 8600 Rockville Pike, Bethesda, MD 20894
Tel: 301-435-4922
Research Interests
Dr. Augustin Luna is a Stadtman Tenure-track Investigator and Distinguished Scholar with a primary appointment at the National Library of Medicine (NLM) and a secondary appointment at the National Cancer Institute (NCI). Research in the laboratory of Dr. Augustin Luna seeks to understand disease biology through the development of mechanistic and statistical computational models that involve various aspects of gene regulation, genomic alterations, proteomics, and metabolism both through pan-cancer analysis and analysis of specific cancers, including rare cancers. The goal of the work is to address key questions in our understanding of network properties of human disease and to utilize this knowledge to improve treatment options and clinical decision-making through interpretable methodologies.
In support of FAIR (Findable, Accessible, Interoperable, and Reusable) principles of scientific research, Augustin has been a long-term member of communities working on standardized representations of biological data (e.g., the Biological Pathway Exchange format and the Systems Biology Graphical Notation). These data representations are key components of several molecular interaction databases and a basis for network-based methods and software tools that Dr. Luna has worked with colleagues to build in order to address key questions in our understanding of network properties of human disease.
Dr. Luna has a Ph.D. in Bioinformatics from Boston University as part of a joint program with the National Cancer Institute. He earned a B.Sc. in Biomedical Engineering from the Georgia Institute of Technology and was previously a Research Associate at Harvard Medical School with an affiliation at the Broad Institute of MIT/Harvard. Before this, Dr. Luna was a post-doctoral researcher at the Memorial Sloan-Kettering Cancer Center in New York City and the Dana-Farber Cancer Institute in Boston.
Dr. Luna has received The Fund for Innovation in Cancer Informatics (ICI) Discovery Grant, BroadIgnite Award, Ruth L. Kirschstein National Research Service Award (NRSA), and, earlier, a Dissertation Fellowship from the Ford Foundation. Dr. Luna is a regular presenter of both national and international conferences.
Publications
Yan G, Luna A, Wang H, Bozorgui B, Li X, Sanchez M, Dereli Z, Kahraman N, Kara G, Chen X, Zheng C, McGrail D, Sahni N, Lu Y, Babur O, Cokol M, Lim B, Ozpolat B, Sander C, Mills GB, Korkut A. BET inhibition induces vulnerability to MCL1 targeting through upregulation of fatty acid synthesis pathway in breast cancer. Cell Rep. 2022 Sep 13;40(11):111304. doi: 10.1016/j.celrep.2022.111304. PubMed PMID: 36103824; PubMed Central PMCID: PMC9523722.
Luna A, Elloumi F, Varma S, Wang Y, Rajapakse VN, Aladjem MI, Robert J, Sander C, Pommier Y, Reinhold WC. CellMiner Cross-Database (CellMinerCDB) version 1.2: Exploration of patient-derived cancer cell line pharmacogenomics. Nucleic Acids Res. 2021 Jan 8;49(D1):D1083-D1093. PubMed Central PMCID: PMC7779001.
Babur Ö, Luna A, Korkut A, Durupinar F, Siper MC, Dogrusoz U, Vaca Jacome AS, Peckner R, Christianson KE, Jaffe JD, Spellman PT, Aslan JE, Sander C, Demir E. Causal interactions from proteomic profiles: Molecular data meet pathway knowledge. Patterns (N Y). 2021 Jun 11;2(6):100257. doi: 10.1016/j.patter.2021.100257. eCollection 2021 Jun 11. PubMed PMID: 34179843; PubMed Central PMCID: PMC8212145.
Sinha R, Luna A, Schultz N, Sander C. A pan-cancer survey of cell line tumor similarity by feature-weighted molecular profiles. Cell Rep Methods. 2021 Jun 21;1(2):100039. doi: 10.1016/j.crmeth.2021.100039. eCollection 2021 Jun 21. PubMed PMID: 35475239; PubMed Central PMCID: PMC9017219.
Yuan B, Shen C, Luna A, Korkut A, Marks DS, Ingraham J, Sander C. CellBox: Interpretable Machine Learning for Perturbation Biology with Application to the Design of Cancer Combination Therapy. Cell Syst. 2021 Feb 17;12(2):128-140.e4. doi: 10.1016/j.cels.2020.11.013. Epub 2020 Dec 28. PubMed PMID: 33373583.
Sanchez-Vega F, Mina M, Armenia J, Chatila WK, Luna A, La KC, Dimitriadoy S, Liu DL, Kantheti HS, Saghafinia S, Chakravarty D, Daian F, Gao Q, Bailey MH, Liang WW, Foltz SM, Shmulevich I, Ding L, Heins Z, Ochoa A, Gross B, Gao J, Zhang H, Kundra R, Kandoth C, Bahceci I, Dervishi L, Dogrusoz U, Zhou W, Shen H, Laird PW, Way GP, Greene CS, Liang H, Xiao Y, Wang C, Iavarone A, Berger AH, Bivona TG, Lazar AJ, Hammer GD, Giordano T, Kwong LN, McArthur G, Huang C, Tward AD, Frederick MJ, McCormick F, Meyerson M, Van Allen EM, Cherniack AD, Ciriello G, Sander C, Schultz N. Oncogenic Signaling Pathways in The Cancer Genome Atlas. Cell. 2018 Apr 5;173(2):321-337.e10. PubMed Central PMCID: PMC6070353.