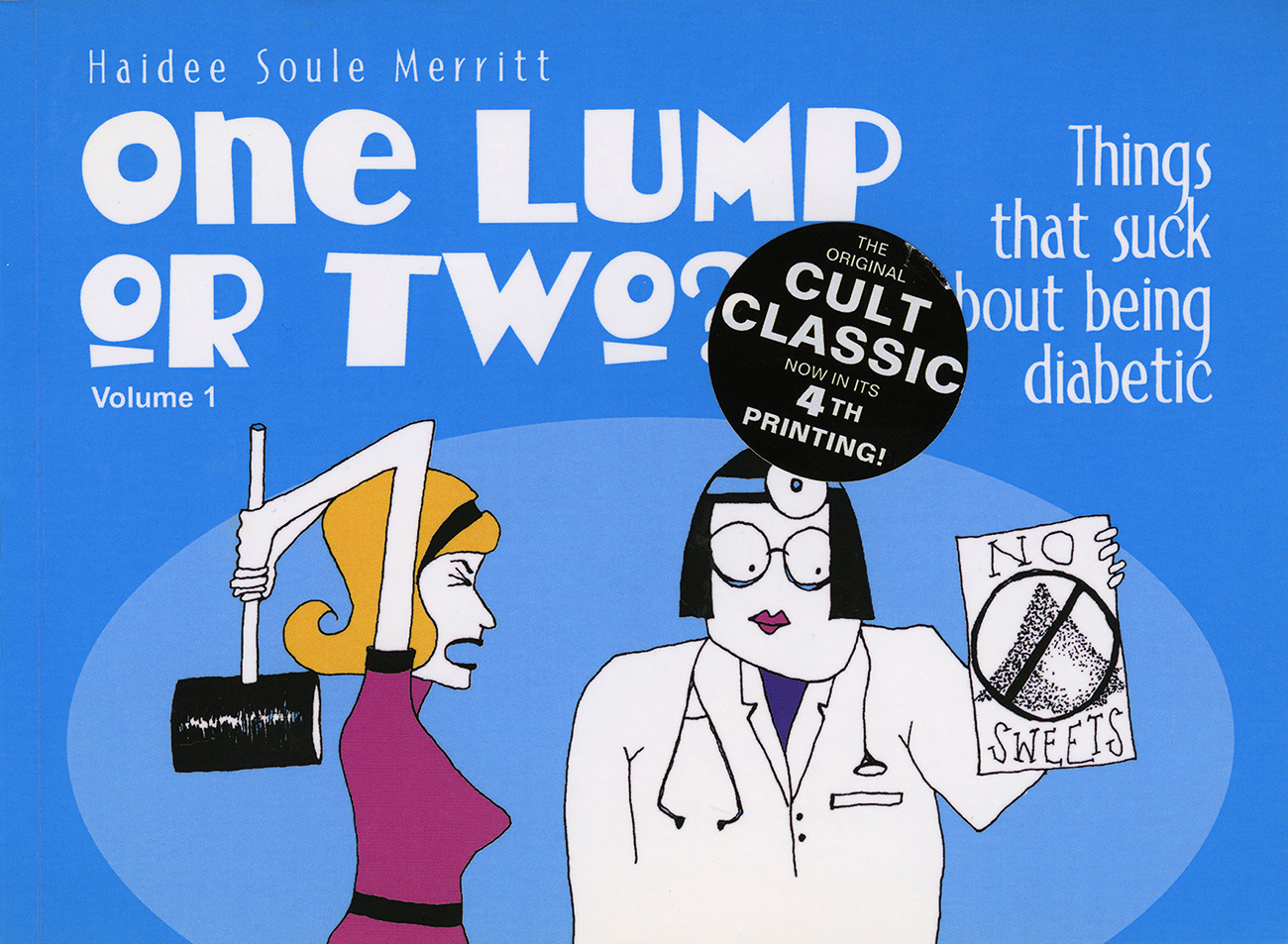 One Lump or Two? Things That Suck About Being Diabetic, Haidee Soule Merritt, 2009
Courtesy National Library of Medicine
Haidee Merritt was diagnosed with a Type 1 Diabetes at the age of two. One Lump or Two? is a collection of her cartoons, covering more than a decade, about living with the disease. Merritt began drawing doodles, which progressed into a medium with which to share her daily struggles and experiences.
The book offers insight into what it's like to have diabetes as a lifelong condition, exploring the difficult and overwhelming nature of the disease, as well as the dark humor that can be found in it. For example, one cartoon, "Simple Pleasures," encapsulates the joy of opening a new, sharp needle for insulin injections.
For more information about diabetes, visit MedlinePlus.
Top