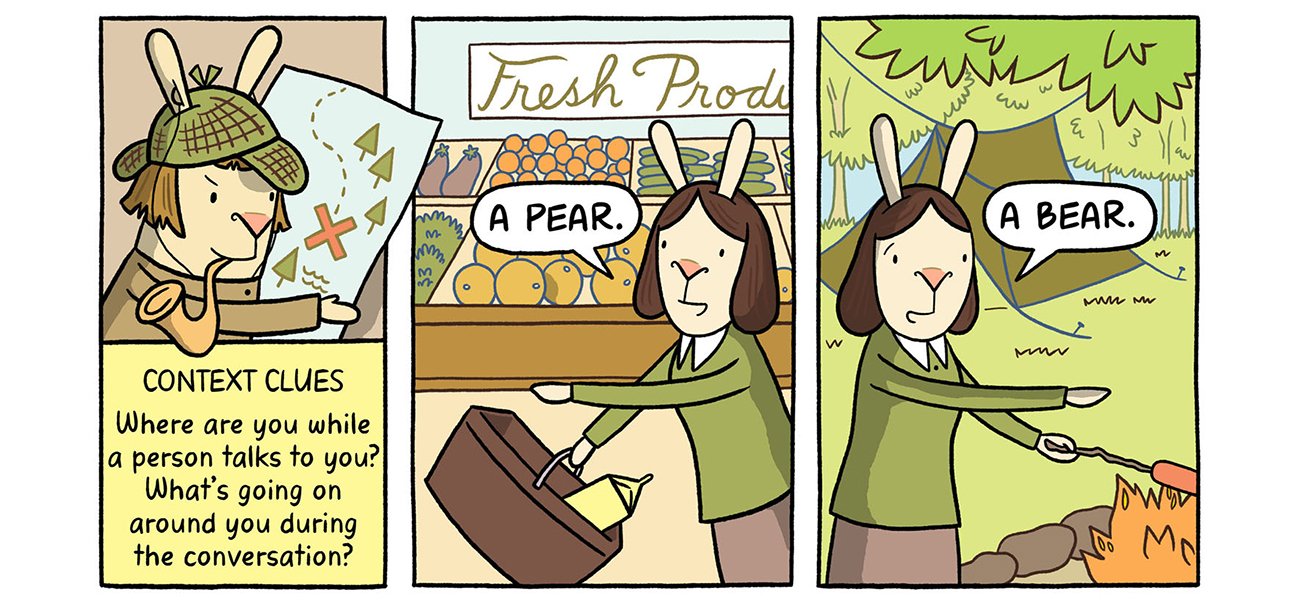 From El Deafo, Cece Bell, 2014
Text and Illustrations copyright (c) 2014 Cece Bell. Used with the permission of Express Permissions on behalf of Amulet Books, an imprint of Harry N. Abrams, Inc., New York. All rights reserved.
Author and artist Cece Bell seamlessly folds a lesson about how to read lips into her story of growing up as the only deaf kid in her elementary school.
For more information about hearing problems in children, visit MedlinePlus.
Top