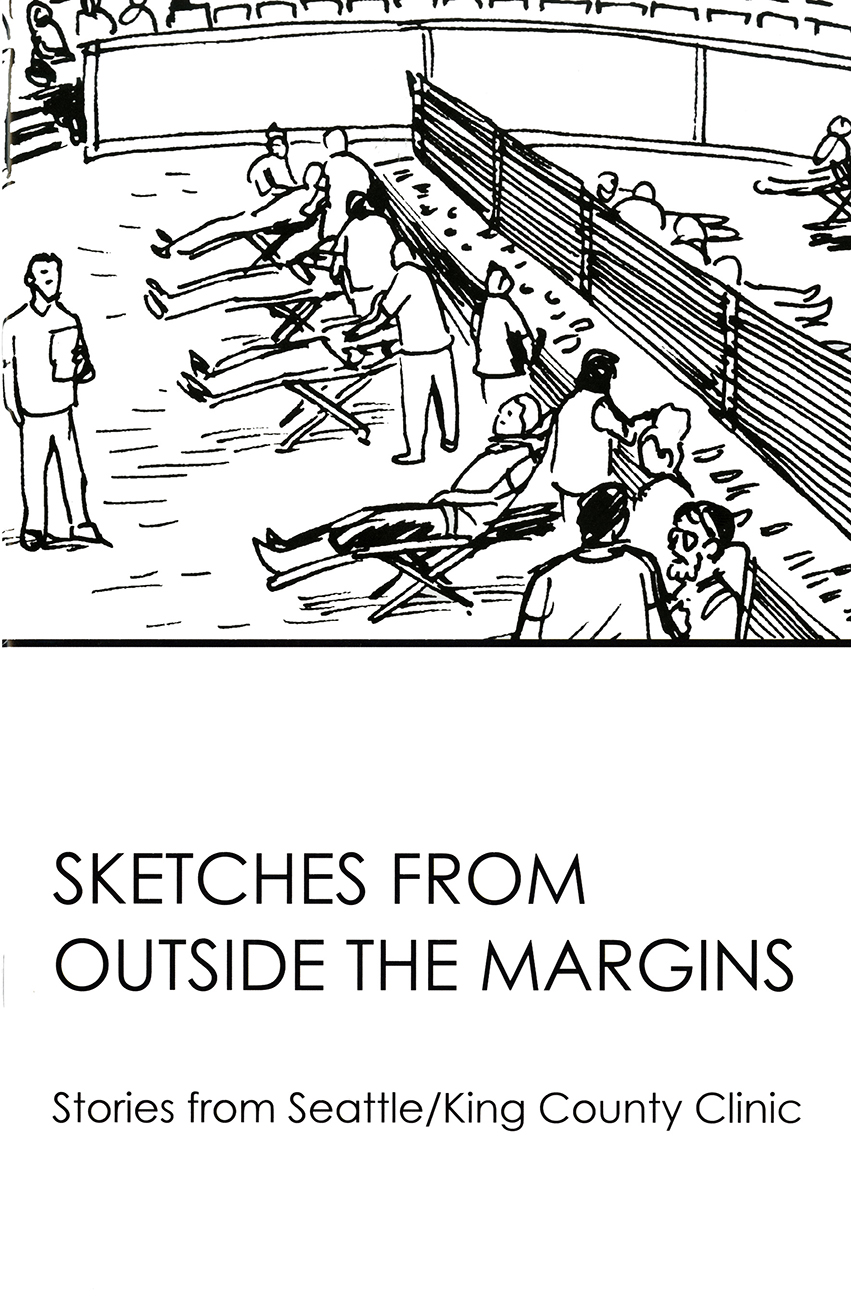 Sketches from Outside the Margins, Seattle/King County Clinic, 2017
Courtesy Seattle/King County Clinic
The Seattle/King County Clinic is a temporary pop up clinic that provides free health care to thousands of people. Patients and families travel miles to see doctors, dentists, and optometrists. People wait in long lines, sometimes overnight, to receive treatment at this health care event.
Sketches from Outside the Margins is a collection of comics—graphic medicine—created by a team of cartoonist journalists. The cartoonists spent four days interviewing patients who shared generously their stories about why they had come to the clinic.
For information about Financial Assistance for Health Care, visit MedlinePlus.
Top