The NLM Technical Bulletin has a new look. The design may be different but you'll find the same useful information about new and existing NLM products and services.
Current Issue Homepage
The redesigned homepage is divided into five sections (see Figure 1):
Articles – detailed, new, and useful information for searching NLM systems

In Brief – short informative articles that do not require in-depth explanation

Updated Web Resources – link directly to recently updated Web pages relevant to searching and NLM data

NLM News Announcements – topics selected especially for NLM Technical Bulletin readers

Most Popular – the three top articles you, our readers, are reading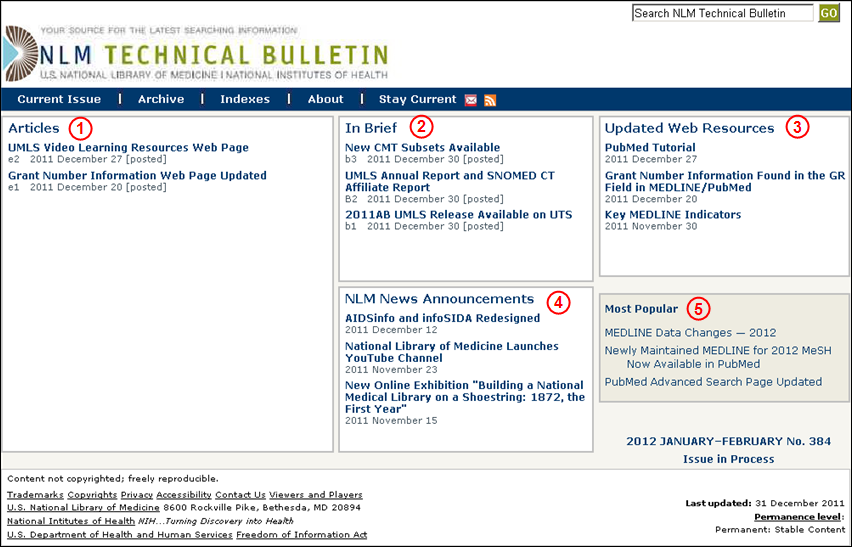 Figure 1: Redesigned NLM Technical Bulletin current issue homepage.
Indexes
All articles published since 1979 can be found in the two separate online indexes. In addition, articles published about PubMed, Environmental Health & Toxicology, and the Unified Medical Language System are grouped together by topic (see Figure 2).

Figure 2: Indexes and articles about PubMed, Environmental Health & Toxicology, and Unified Medical Language System.
Stay Current
Be alerted when a new NLM Technical Bulletin article is published (see Figure 3):
E-mail updates - Receive a once daily e-mail alert if an article is published or updated
RSS – Receive a feed for the Technical Bulletin as well as the NLM Web site
NLM-Announces - Join this e-mail list to receive a weekly notification of new or recently added content on the NLM Web site including NLM Technical Bulletin articles

Figure 3: Stay current.
Articles published in the Technical Bulletin are not copyrighted and are freely reproducible. Questions or comments may be sent to NLM Customer Service.