Wilder V. UMLS Video Learning Resources Web Page. NLM Tech Bull. 2012 Jan-Feb;(384):e2.
The new Unified Medical Language System (UMLS) Video Learning Resources Web page consolidates all UMLS-related video tutorials including Quick Tours and Webinars. The new page replaces the separate Quick Tours and Webcasts Web pages. Tutorials are grouped by category and each category is expandable to show its contents (see Figure 1). The current categories are:
UMLS License
Source Vocabularies
UMLS Terminology Services (UTS)
Local Installation of UMLS (MetamorphoSys)
MetaMap
Terminology Mapping
RxNorm
Semantic Network
Applications Using the UMLS
SNOMED CT
The page will highlight future Webinars as they are scheduled.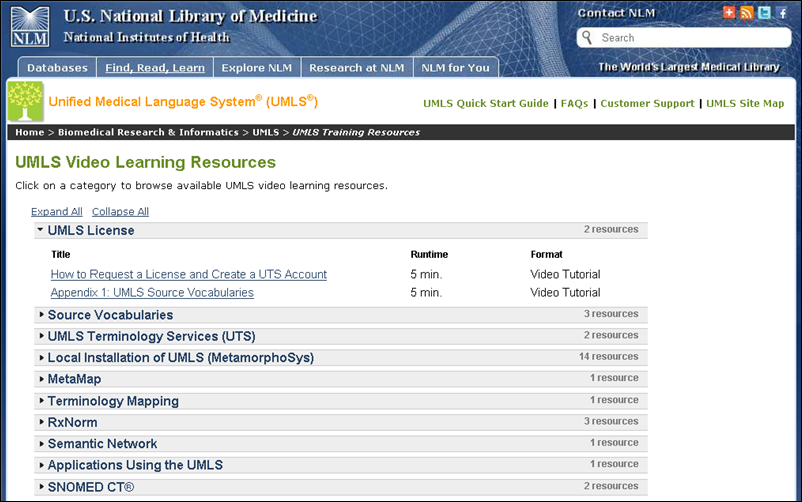 Figure 1: Video Learning Resources Web page.
Questions or comments may be sent to NLM Customer Service.