Bastian H, Kwan Y. Institutional Repository LinkOut: A New Full Text Access Feature in PubMed. NLM Tech Bull. 2016 Nov-Dec;(415):e3.
PubMed users can now see the icon that links to the full text deposited at an institutional repository (IR) using LinkOut. The LinkOut service allows you to link to full text, library holdings, and other relevant external resources from PubMed and other NCBI databases.
Access Full Text Articles
Until this year, there were three quick ways to access full text articles from PubMed:
the publisher icon links to the journal Web site (may require a subscription to the journal) (see A in Figure 1)
the PMC icon links to free full text in PubMed Central (PMC) (see B in Figure 1)
the DOI (Digital Object Identifier) links to the article on the journal Web site (may require a subscription to the journal) (see C in Figure 1)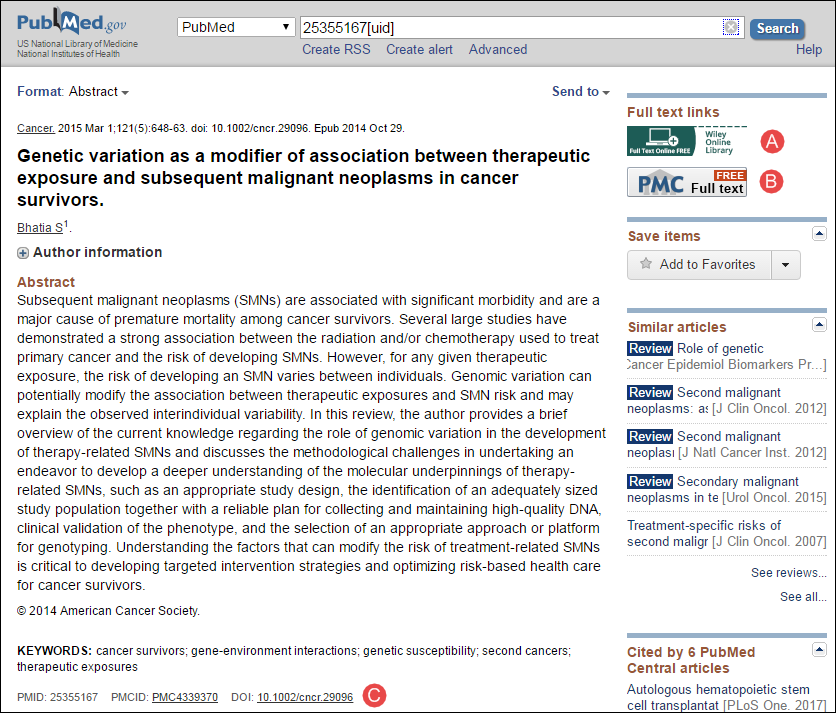 Figure 1: Links to full text articles from PubMed.
New Institutional Repository Icons
The new institutional repository icons will link you to free full text of the article at an institutional repository that it is not available free from the journal or PMC. For example, the icon indicated as A in Figure 2 is for the Deep Blue repository at the University of Michigan Library.
When an IR is participating in this new LinkOut feature, the linking icon will display in the "Full text links" section next to the abstract in PubMed for any publication with a direct link to a full text that does not have another free full text link. The "LinkOut - more resources" section expands to show the same direct links to full text as the icons (see B in Figure 2). All links to participating IRs will appear here (see C in Figure 2), whether or not there is a free full text icon displayed in the "Full text links" section. There are only a few IRs participating in the free full text LinkOut at this time but these few already expand access to about 25,000 publications.
Repositories like Deep Blue are the online archives for the scholarly work produced through an academic/research institution. Some academic and research institutions encourage or require authors to submit their publications in the IR, making them publicly accessible within the terms of publication at a journal. This is often called "green open access."
There might be an embargo period or delay after publication, as there can be with NIH-authored manuscripts in PMC. However, free full texts can be available as soon as an article is published, too.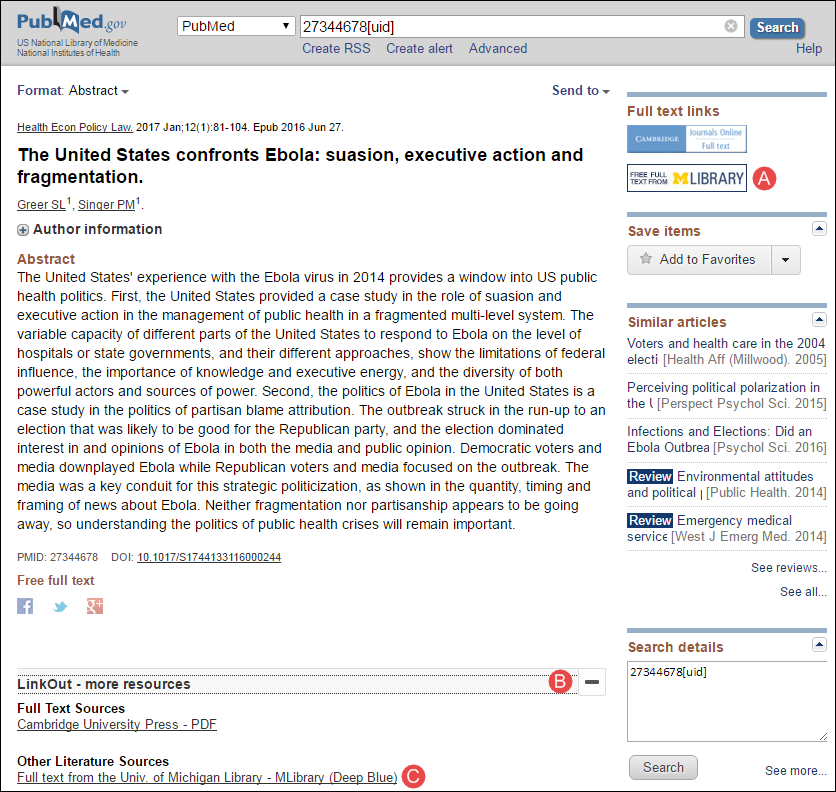 Figure 2: PubMed abstract display with the University of Michigan's institutional repository icon.
Join LinkOut
LinkOut resources come from organizations that have applied to join LinkOut, providing information or data that are relevant to that specific publication. LinkOut participants include libraries, biological data repositories, and repositories like Dryad and Figshare.
If you know of an IR that has publicly available free full texts beyond those available in PMC, please let them know about this service. A list of participating institutional repositories is available from the LinkOut Web site.
Instructions for institutional repositories to join LinkOut are available from the LinkOut Web site. Please send questions about participating in LinkOut to: linkout@ncbi.nlm.nih.gov
By Hilda Bastian and Y. Kathy Kwan
National Center for Biotechnology Information