Collins M. PubMed Updates March 2017. NLM Tech Bull. 2017 Mar-Apr;(415):e2.
[Editor's note: These changes were implemented in PubMed on March 8, 2017.]
The National Library of Medicine (NLM) is pleased to announce four upcoming enhancements to PubMed.
1. Conflict of Interest Statements (COIS)
PubMed will include conflict of interest statements below the abstract when these statements are supplied by the publisher (see Figure 1).
Figure 1. Conflict of interest statement expanded to show details.
The corresponding tag for the MEDLINE display is COI.
Search hascois in PubMed to retrieve all citations that contain conflict of interest statements.
Use the field tag [cois] to restrict your search to this field, for example: merck[cois]
2. Editorial Expressions of Concern
NLM is adding editorial expressions of concern as a new pair of linking elements in the Comments/Corrections suite in PubMed. Expressions of concern, previously handled as comments, will be labeled explicitly in the abstract display (see Figure 2).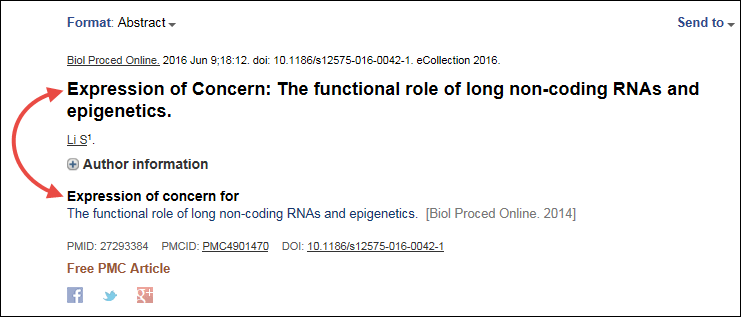 Figure 2. Labels for the new Expression of Concern linking elements.
The corresponding tags for the MEDLINE display are:

ECF - Expression of concern for will appear on the citation for the Expression of Concern.
ECI - Expression of concern in will appear on the citation for the original article.

Use the search hasexpressionofconcernfor to retrieve the citations that contain editorial expressions of concern.
Use the search hasexpressionofconcernin for the citations to the original articles.
3. Results Display
The "Per page" menu, which allows users to customize the number of items that appear on the results screen, will appear at the top of the results list (see Figure 3).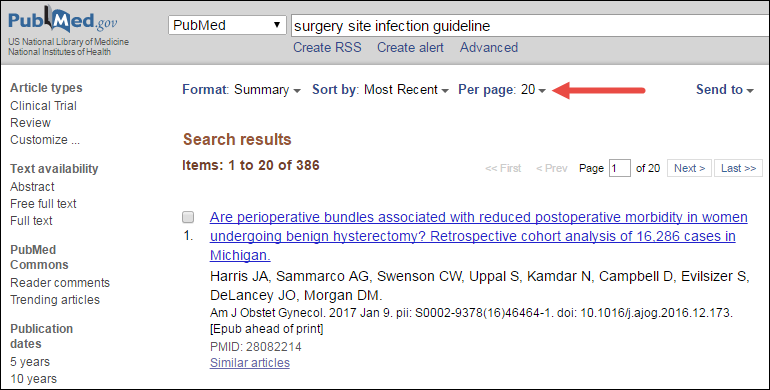 Figure 3. "Per page" menu at the top of the results display.
4. Status Tag
The status tag [PubMed – indexed for MEDLINE] will be replaced with the tag [Indexed for MEDLINE] (see Figure 4).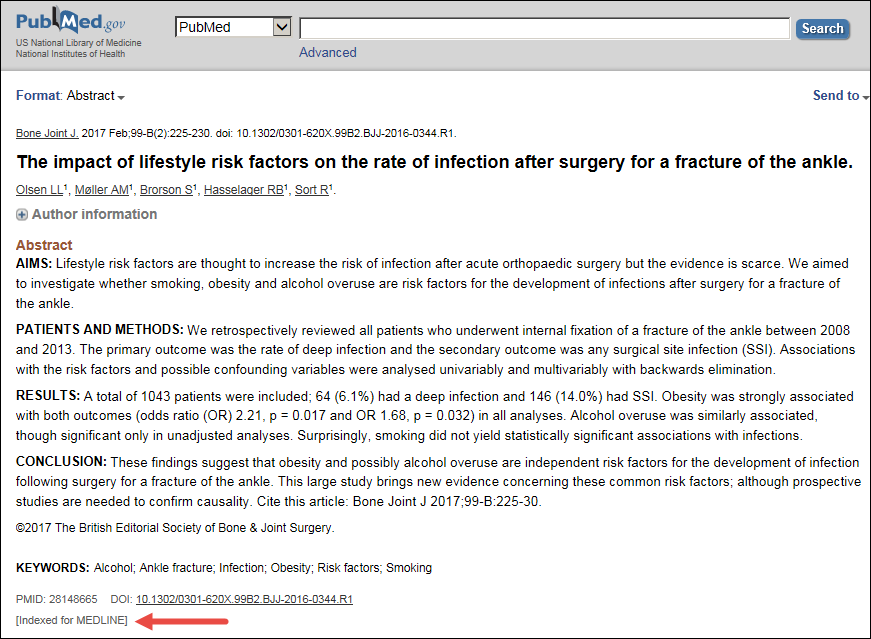 Figure 4. New [Indexed for MEDLINE] status tag in abstract view.
The Abstract display in PubMed will include a status tag only if the citation is indexed for MEDLINE. Additional status tags will still appear in the MEDLINE and XML displays. The citation status search strategies will continue to function as they always have. Please see Citation Status Subsets in online help for more information.