Pash J. Redesigned FTP Site for MeSH Downloads. NLM Tech Bull. 2016 May-Jun;(410):e11.
The Medical Subject Headings (MeSH) FTP download site, ftp://nlmpubs.nlm.nih.gov/online/mesh/, has been updated to include separate directories for each release year of MeSH (see Figure 1).

The FTP directories include:
Figure 1: Updated MeSH FTP directory.
The MESH_FILES directory and MeSH file naming conventions for previous years' data are shown below (Figure 2 and Figure 3).
Figure 2: MeSH subfolders included under MESH_FILES folder and individual year folders.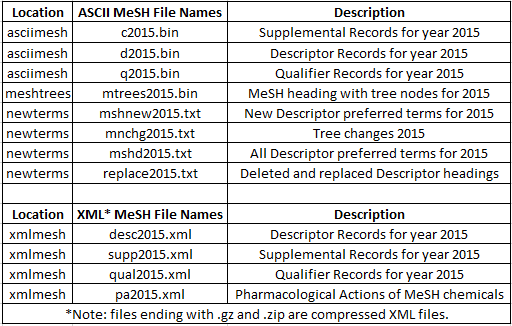 Figure 3: MeSH data file naming convention using 2015 MeSH year.
We hope that making these archive copies more readily available to the public will be useful for those of us who are interested in studying the history of MeSH terminology as it has progressed over the years. Distributed MeSH files are freely available to the public provided that you agree to our Memorandum of Understanding.

Your questions and comments about MeSH are welcome. Please send them to NLM Customer Service.