Miller N, Morrison SM. MedlinePlus Connect Integrates Information from Genetics Home Reference. NLM Tech Bull. 2013 Nov-Dec;(395):e1
The National Library of Medicine (NLM) recently released an enhancement to MedlinePlus Connect. Responses to SNOMED CT® codes now include information from NLM's Genetics Home Reference (GHR) Web site. GHR is the NLM's Web site for consumer information about genetic conditions and the genes or chromosomes related to those conditions.
MedlinePlus Connect is NLM's service for patient portals and electronic health record (EHR) systems to link to patient-friendly and context-relevant information. It responds to code-based requests, and delivers information for patients that relates to a specific diagnosis, medication or lab test. Previous articles describe MedlinePlus Connect's launch, the addition of lab test response support, a Web service, and additional enhancements. With this new enhancement, MedlinePlus Connect can respond to requests for information related to SNOMED CT codes with information from MedlinePlus and from GHR. Currently this feature is available only for English SNOMED CT requests.
In cases where MedlinePlus Connect has responses from both MedlinePlus and GHR, the MedlinePlus information appears first, followed by GHR information (see Figure 1). There may be up to five different GHR responses available for a single code request.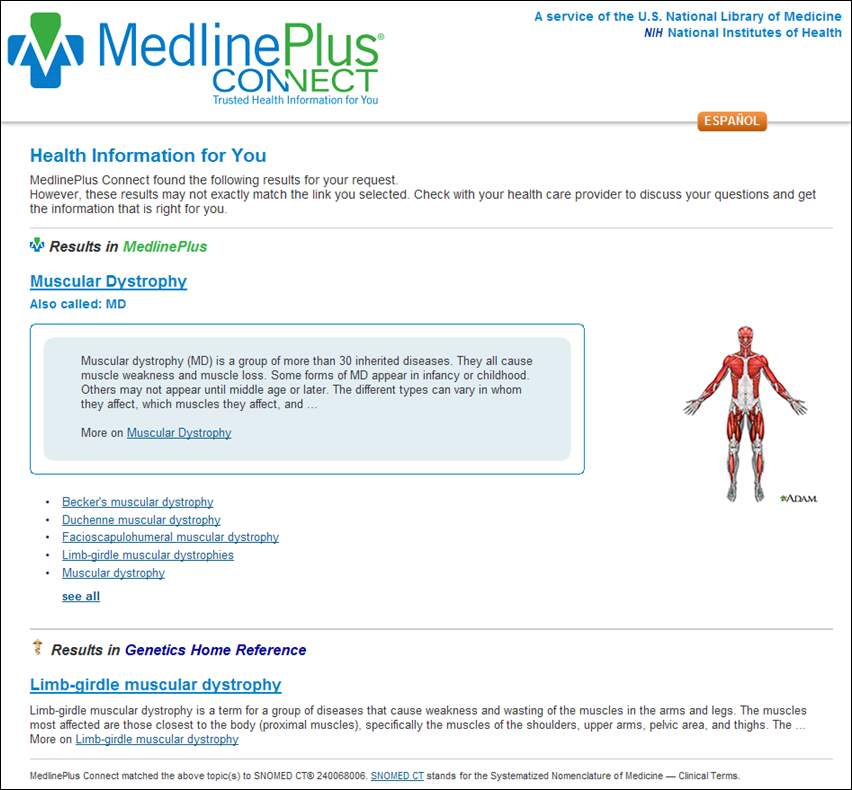 Figure 1: Sample MedlinePlus Connect response with MedlinePlus and GHR information.
In some cases, there may be no corresponding MedlinePlus information (see Figure 2) or no GHR information.
Figure 2: Sample MedlinePlus Connect response with GHR information but no MedlinePlus information.
The GHR information is available using either the MedlinePlus Connect Web application or Web service. In the Web application, GHR responses contain the first 300 characters of the text, with a link to the complete page on GHR. In the Web service, GHR responses include the entire introduction of the page and a link to the full page of GHR content.