Orris R. Updates to PMC Archive and Table of Contents Pages: Embargoed Articles Now Listed. NLM Tech Bull. 2013 Nov-Dec;(395):e10.
The display of the journal archive pages in PubMed Central (PMC) for full participation journals was updated to include links to all issues in PMC, even if all of the articles in the issue are under embargo. Table of contents (TOC) pages are also now available for each issue that is in PMC, even if all articles are embargoed. Previously, an issue with all articles embargoed did not appear on the archive page and no TOC page was available until after the embargo ended.
To see examples of journal archive and TOC pages, begin by going to the PMC Journal List. To search for a specific journal title, such as the British Journal of Pharmacology, you may either:
Enter the title or a portion of it in the "Search for journals" field at the top of the page; as you type, the autocomplete feature will attempt to predict the title you are searching for (see Figure 1), or
Select the title from the list of journals by using the alphabetic tabs (see Figure 1).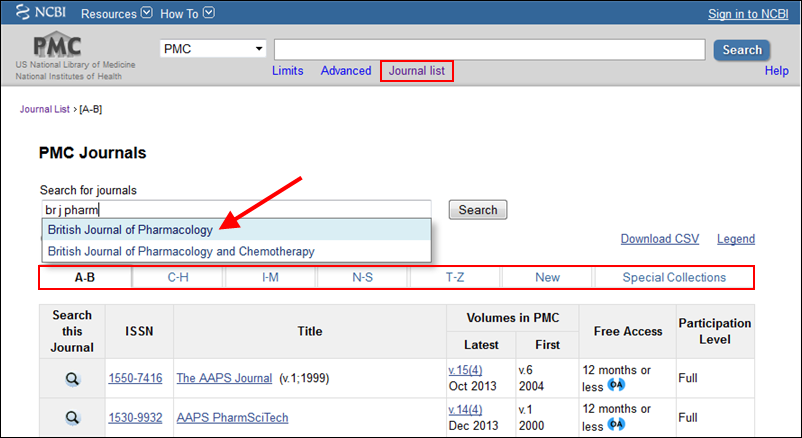 Figure 1: Search for a Journal on the Journal List page.
Clicking on the journal title takes you to the archive page where you will see all the issues for the journal currently in PMC. As in Figure 2 below, there is a now a note at the top of each archive page that indicates the default embargo period for the journal and that some articles may be available sooner.
To view a TOC for a journal issue, click on an the issue's link on the archive page.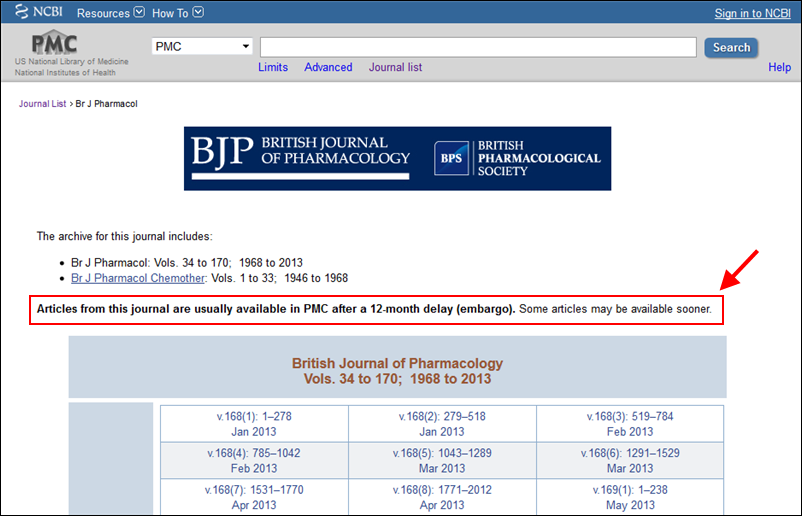 Figure 2: Note on PMC journal archive page.
As indicated in
Figure 3
below, the TOCs for issues with articles still under embargo will display the same message about the default embargo. The "Free in PMC" date" listed next to each article shows the date that article will be viewable in PMC.
Figure 3: TOC page showing note and date viewable in PMC.
Please note that only articles with a twelve-month or shorter embargo will display the PMCID in the TOC because only those articles meet the NIH Public Access Policy requirements.