Whitney W. New NLM Customer Support Portal. NLM Tech Bull. 2016 Nov-Dec;(413):e10.
On December 15, 2016, NLM launched a new Customer Support portal with answers to the questions that our customers ask most often. Access the portal from the "NLM Customer Support" link in the top right corner of the NLM Web site (see Figure 1).

Figure 1: NLM customer support link.
From the Customer Support portal you can access information categorized by "Help Topics" and FAQs on "Most Popular Topics" including, "I found an error or mistake in PubMed; how do I get it fixed?" and "How do I get the full text of the article?" (see Figure 2).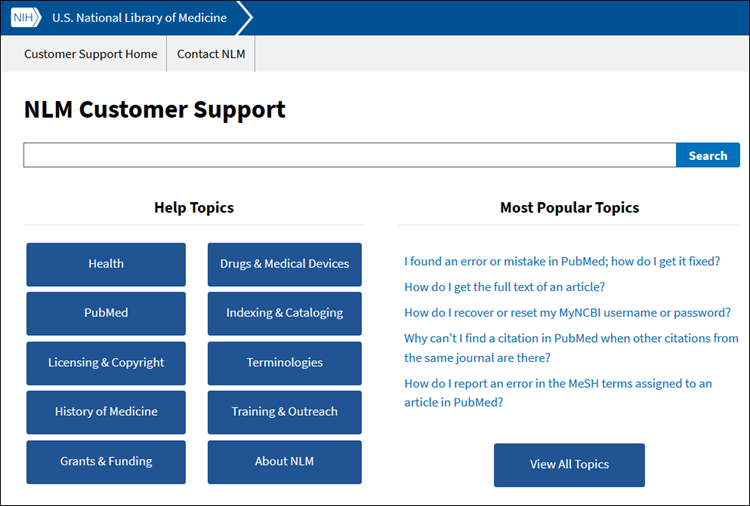 Figure 2: NLM customer support portal page.
We will continue to build our knowledge base of frequently asked questions so that our customers can find information quickly. However, you still have the option of filling out the "Contact NLM" form. We also encourage you to suggest questions to add to the portal.
To help make this a useful resource, at the bottom of each question and answer page you can rate the article. Love it? Give it a "thumbs up." Not helpful? Give it a "thumbs down" (see Figure 3) and then use the "Contact Us" button to tell us what would improve the answer. We welcome and value your feedback!

Figure 3: Rate an article.