Gallagher, P. and Lang, L. New Health Services Research ONESearch. NLM Tech Bull. 2016 Nov-Dec;(413):e9.
In December 2016, the National Information Center on Health Services Research and Health Care Technology (NICHSR) released NICHSR ONESearch. This consolidated search site allows researchers to search two unique databases and two specialized web portals with one simple search:
Searching
Search for a word or phrase (see Figure 1). Note: Use double quotes to search for phrases; Boolean operators are allowed.
Figure 1: NICHSR ONESearch search for "public health accreditation."
Your search results are ranked by relevance. The application of origin is in parenthesis after the title of the article/resource (see Figure 2).
Figure 2: Search results with resource of application."
In the left sidebar, use "refine by Application" to explore results from that resource more specifically (see Figure 3).

Figure 3: Refine by Application sidebar.
For example, clicking on the link to PHPartners displays the 78 items identified on that site. You can then search further using the categories and fields specific to that resource (see Figure 4).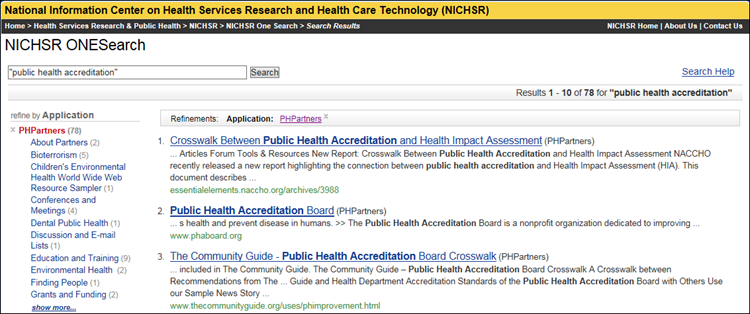 Figure 4: Refine by Application sidebar.
To return to your original NICHSR ONESearch results, click the "x" in the breadcrumbs above your search results or next to the name of the chosen application (see Figure 5).
Figure 5: Return to ONESearch results.
NICHSR ONESearch will return the same results as a similar search within each of the individual resources. Please note that only HSRProj utilizes MeSH indexing within its records. The ONLY way to search HSRProj using MeSH is to go directly to HSRProj. The unified resource is intended to complement HSR and public health literature in PubMed and the journals in the NLM Catalog by providing access to curated grey literature.
Searching Help
See the Search Tips for NICHSR ONESearch FAQ for additional information.
Comments?
We welcome your feedback. Please send your comments and questions to: NLM Customer Service with "NICHSR ONESearch" in the subject field.