New Archival Collection Discovery Platform Coming Soon. NLM Tech Bull. 2022 Sep-Oct;(448):e3.
On October 3, 2022, the National Library of Medicine (NLM) will introduce a new discovery platform for finding aids to its historical archival collections available at
https://findingaids.nlm.nih.gov
. The platform is based on the open-source software
ArchivesSpace
. This new platform replaces the DLXS software first introduced in 2009.
ArchivesSpace is built on modern, cloud-based technology and will offer NLM users more intuitive searching of the archival collections as well as integrated access to digitized materials. The responsive layout better supports accessing content with small-screen devices such as mobile phones and tablets (see
Figure 1
).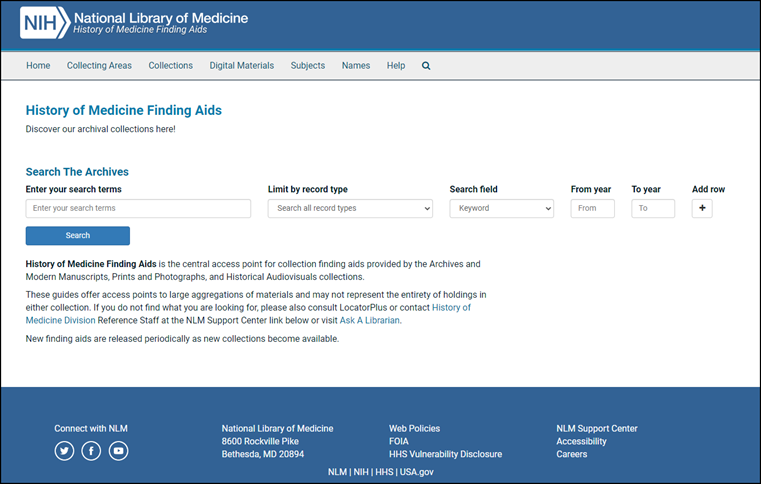 Figure 1: New finding aids platform homepage


ArchivesSpace includes these key features:


Keyword search across all finding aids descriptions or limit to just digital materials
Fielded search by Title, Creator, Subject, Notes, Identifier
Date limit searching
Advanced Boolean search
Browse by Collecting Area, Collections, Digital Materials, Subjects, Names
Enhanced search results facet filtering
Search within a finding aid
A
Help
page answers key questions for getting started.
We welcome your feedback. Please submit your comments, questions, or concerns to
NLM Customer Support
.