Test Your Knowledge Quizzes Added to MedlinePlus. NLM Tech Bull. 2023 Sep-Oct;(454):e1.
The National Library of Medicine is pleased to announce that 60 Test Your Knowledge quizzes from the A.D.A.M. Medical Encyclopedia have been added to MedlinePlus (see Figure 1) and MedlinePlus en Español (see Figure 2).
The quizzes focus on health, wellness, disorders, and conditions, and link with relevant MedlinePlus Health Topic pages and Medical Encyclopedia articles, where more information about the topic can be found. Each quiz is comprised of multiple choice and true or false questions. Quiz pages are fully accessible.
The quizzes are found under the Test Your Knowledge (renamed from MedlinePlus Interactive Health Games) section. On the MedlinePlus en Español website, the section name changed from Juegos to Pruebe su conocimiento. The quizzes can be found in the Site Map [Índice] under Videos & Tools [Videos y multimedia] > Test Your Knowledge [Pruebe su conocimiento].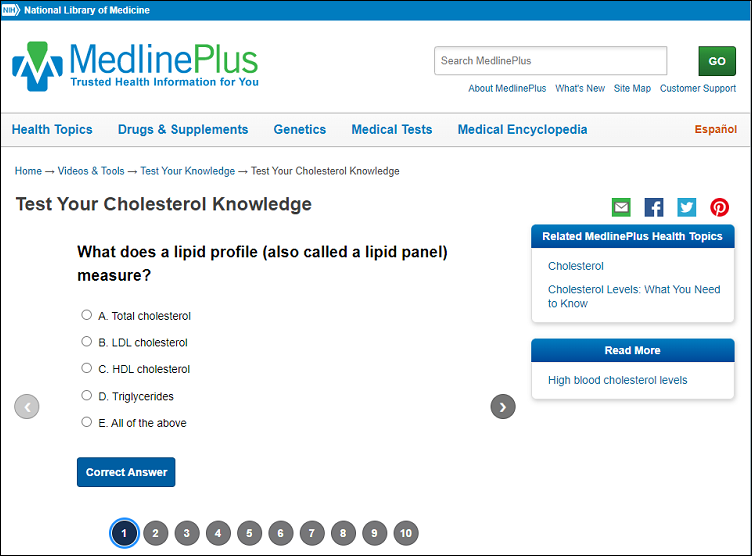 Figure 1: MedlinePlus test your cholesterol knowledge quiz.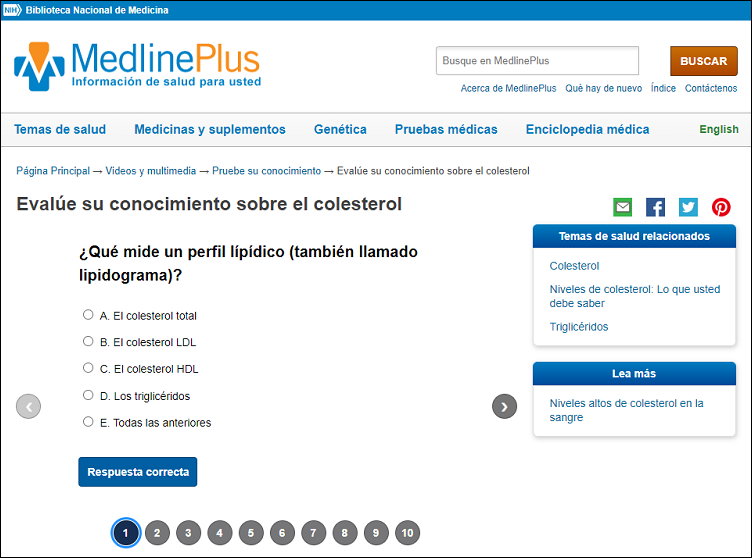 Figure 2: MedlinePlus en Español test your cholesterol knowledge quiz.
If you have any questions or feedback about this new feature, please contact NLM Customer Support using the link at the top of every MedlinePlus and MedlinePlus en Español page.