Next Steps
---
You have learned how to form a clinical question using PICO and how to search PubMed to answer your clinical question. There are some additional steps you may want to pursue while conducting your research using PubMed.
Article Full Text
Once you've selected an article abstract, you can pursue reading the full text of an article. Journal publishers decide whether the articles are available for free or at a cost.
By following the link to PubMed from your library, you will activate icons in PubMed to the full text articles your institution pays for, in addition to links to full text that is freely available. You'll see these under "Full Text Links."
Additional Training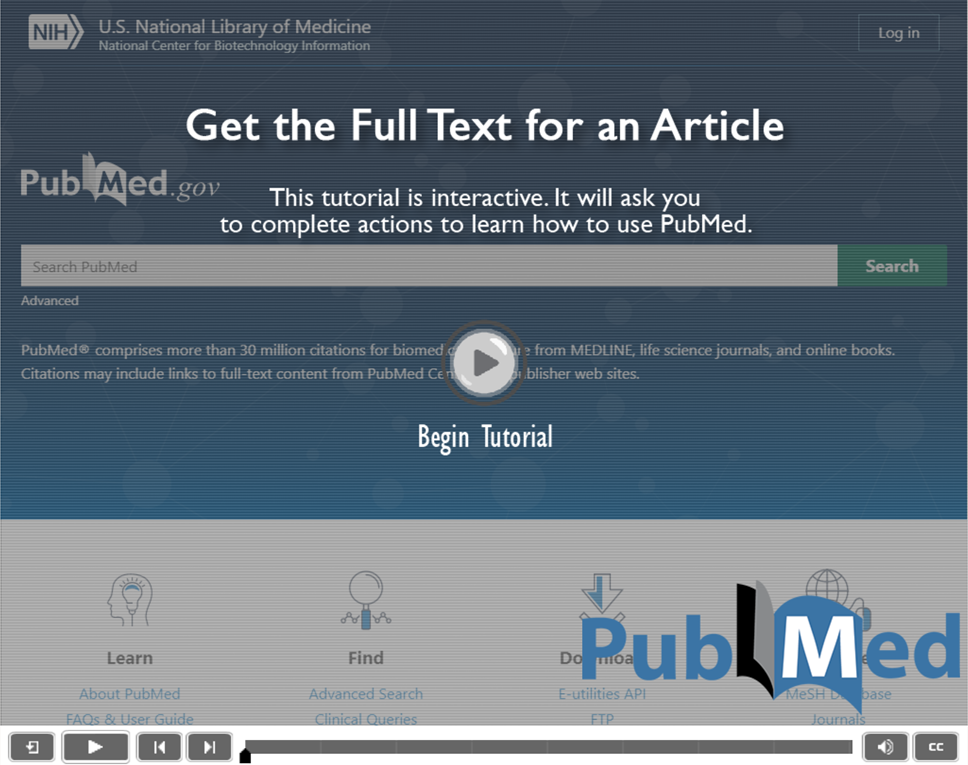 Save Searches and Set E-mail Alerts
Because part of conducting evidence-based practice is comparing and evaluating articles, you may want to save your searches and citations. To do so, you will need to register for a free My NCBI account, which you can do by clicking "Log in" within PubMed and then "Sign up."
Additional Training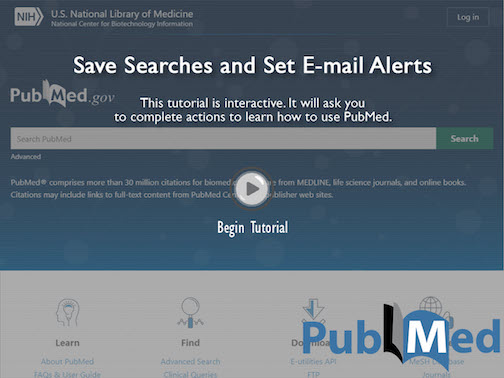 Wrap-Up
PubMed makes researching in evidence-based practice quick and easy. Using the PICO method will help you create effective clinical questions and identify the best keywords to use for your PubMed search. Next, complete the Scenario Practice to apply the skills you have learned in this training.
To learn more about PubMed's features, visit the PubMed Online Training page. If you need assistance developing search terms or finding the right information for your needs, consult with your librarian.