Digital Projects

Digital Collections is the National Library of Medicine's free online archive of selected book, serial, archives and manuscripts, and film resources. Much of the content in Digital Collections is in the public domain and freely available worldwide. Digital Collections provides preservation of and unique access to NLM's rich, historical resources. Themes in the collections include Medicine in the Americas 1610–1920, Cholera Online 1817–1900, World War 1 1914–1918, and many more. NLM contributes digital files to the Medical Heritage Library.
Profiles in Science contains archival collections of twentieth-century leaders in biomedical research and public health.

Medicine On Screen: Films and Essays from NLM is a curated portal to the National Library of Medicine's historical audiovisual collections.
Historical Anatomies on the Web features images from important anatomical atlases.
Turning the Pages allows users to leaf through medical masterpieces from past centuries.

Visible Human Project contains complete, anatomically detailed, three-dimensional representations of male and female human bodies.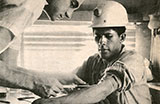 Fifty Years Ago: The Darkening Day highlights items from the NLM collections that represent government and scientific efforts to learn about and address environmental pollution's health impacts in the 1940s through the 1960s.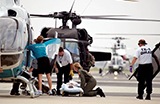 Making a World of Difference: Stories About Global Health examines people's efforts to improve health in their communities and around the world.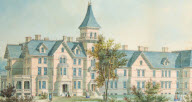 Care and Custody: Past Responses to Mental Health examines history to understand how the country has moved away from custodial forms of treatment, sought a more inclusive society, and worked to protect the rights of people with mental health conditions.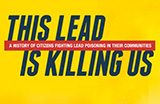 This Lead is Killing Us: A History of Citizens Fighting Lead Poisoning in Their Communities tells an important story of citizen action taken against an environmental danger.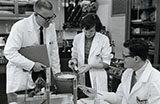 Rashes to Research: Scientists and Parents Confront the 1964 Rubella Epidemic highlights the work of researchers and parents to limit the impact of rubella in the years before an effective vaccine nearly eliminated the disease from the United States.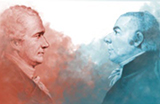 Politics of Yellow Fever in Alexander Hamilton's America presents the story of how Philadelphia's sick, anxious residents responded to the epidemic using an uneasy blend of science and politics.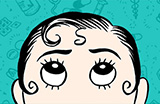 Graphic Medicine: Ill-Conceived and Well-Drawn! explores the meaning of an emerging sub-genre of medical literature that combines the art of comics and personal illness narrative.
Last Reviewed: December 8, 2021