Digital Projects
Historical and contemporary sources for research and education

Digital Collections is the National Library of Medicine's free online archive of selected book, serial, and film resources. All the content in Digital Collections is in the public domain and freely available worldwide. Digital Collections provides preservation of and unique access to NLM's rich, historical resources. Themes in the collections include Medicine in the Americas 1610–1920, Cholera Online 1817–1900, World War 1 1914–1918, and many more. NLM contributes digital files to the Medical Heritage Library.
Profiles in Science contains archival collections of twentieth-century leaders in biomedical research and public health. A pilot Omeka project featuring the Michael E. DeBakey Profile explores new ways to provide access to Profiles collections.

Films and Videos encompasses historical public health and training films, with searchable transcripts.
Historical Anatomies on the Web features images from important anatomical atlases.
Turning the Pages allows users to leaf through medical masterpieces from past centuries.

Visible Human Project contains complete, anatomically detailed, three-dimensional representations of male and female human bodies.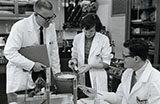 Rashes to Research: Scientists and Parents Confront the 1964 Rubella Epidemic highlights the work of researchers and parents to limit the impact of rubella in the years before an effective vaccine nearly eliminated the disease from the United States.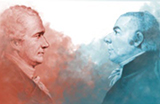 Politics of Yellow Fever in Alexander Hamilton's America presents the story of how Philadelphia's sick, anxious residents responded to the epidemic using an uneasy blend of science and politics.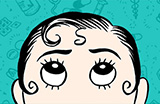 Graphic Medicine: Ill-Conceived and Well-Drawn! explores the meaning of an emerging sub-genre of medical literature that combines the art of comics and personal illness narrative.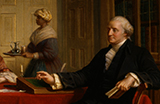 Fire and Freedom: Food and Enslavement in Early America explores how power was exchanged between and among different peoples, races, genders, and classes during the early colonial era.
For All the People: A Century of Citizen Action in Health Care Reform explores the lesser-known story of how movements of ordinary citizens helped shape the changing American health care system.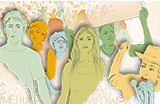 Confronting Violence: Improving Women's Lives explores how nurses, in the latter half of the 20th century, pushed the larger medical community to identify victims of domestic violence, adequately respond to their needs, and work towards prevention.

Pictures of Nursing: The Zwerdling Postcard Collection examines how these postcard images are informed by cultural values; ideas about women, men, and work; and by attitudes toward class, race, and national differences.
Native Voices: Native Peoples' Concepts of Health and Illness explores the interconnectedness of wellness, illness, and cultural life of Native peoples.